Popular Indian Ocean hospitality brand, Atmosphere Hotels & Resorts counts down the final days for the opening of their brand new upcoming resort – OBLU SELECT at Sangeli, which is set to open on the 1st of July.
Located in the North-West Male' Atoll on Sangeli Island, the brand new four-star deluxe resort offers a variety of contemporary designed stand-alone villas and suites, a selection of restaurants & services, amidst some of the most exotic dive and snorkeling locations in the entire Male' Atoll.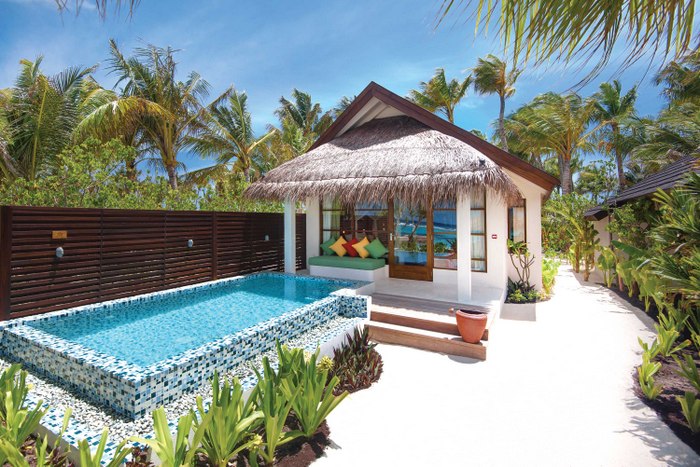 OBLU Select at Sangeli offers a premium all-inclusive Serenity Plan which offers guests an extraordinary fine dining experience at either of the three restaurants at the resort. The Spice, which is the main restaurant, offers various themed buffets whilst guests can book themselves for a fine dining experience at Simply Veg or Just Grill.
For the honeymooners who wish to have a private time away from the rest, OBLU Select offers exclusive Overwater Honeymoon Pool Suites which are built adjacent to a second private island, One Banyan. The private island is open to only adults from sunrise to sunset, offering them with their own adults-only pool as well as an exotic bar.
OBLU Select at Sangeli will be the second property within the OBLU sub-brand, after the launch of OBLU by Atmosphere at Helengeli in 2015. OBLU Select looks to be a promising addition in to the luxury resorts of the Maldives.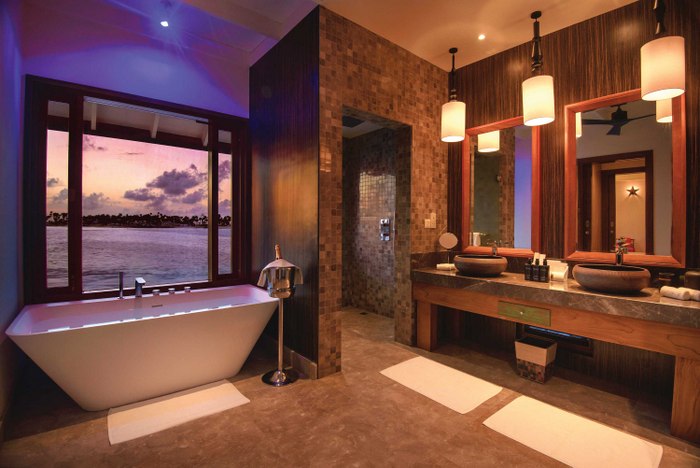 Atmosphere Hotels & Resorts started their journey in the Maldives in 2013, and since been expanding their portfolio rapidly: the four-star OBLU by Atmosphere at Helengeli, entry-level five-star Atmosphere Kanifushi, and the recently opened luxury all-inclusive OZEN by Atmosphere at Maadhoo.
On behalf of the team here at Corporate Maldives, a warm congratulations to Atmosphere Hotels & Resorts for opening of their fourth resort in the Maldives, and we wish you all the luck for OBLU Select!