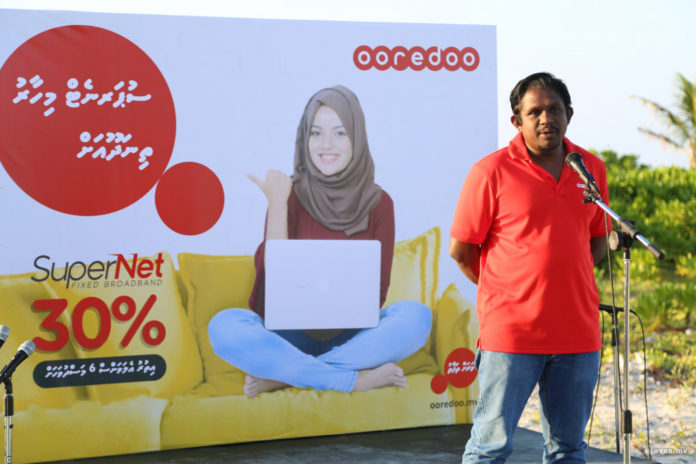 Ooredoo Supernet fixed broadband service has been inaugurated at a speed of 100 Mbps in GDh. Thinadhoo. The inauguration was carried out by the chief guest of the ceremony Mr. Ibrahim As'ad, President of the Thinadhoo Council.
Speaking at the ceremony, Ooredoo's director of sales and brand, Mr. Hussain Niyaz stated that high-speed broadband internet plays a huge role in bringing economic and social growth to society and that one of their main aims is to provide high-speed broadband internet services to all the inhabited islands in the Maldives at an affordable price.
Due to the reaching of a goal in the work Ooredoo is doing to provide high-speed broadband services to the Maldives, they have presented a special offer to their Thinadhoo customers. In addition, they have also decided not to collect any connectivity fees in providing this service.
Ooredoo has optimized all their Supernet packages which range from 2 Mbps to 100 Mbps in such a way that the experience of all commonly used social networking apps can be enhanced.