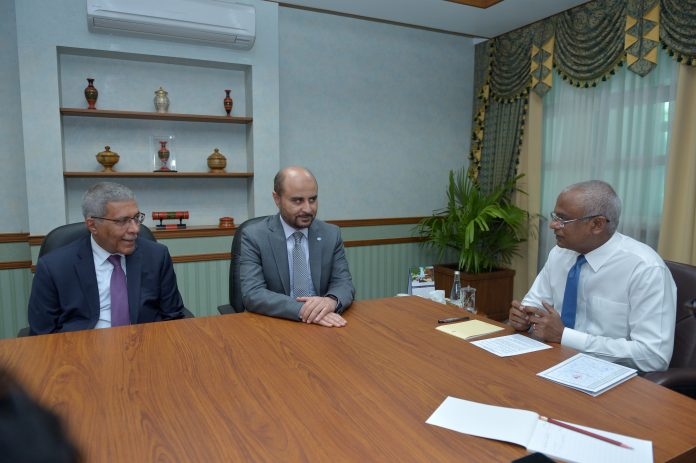 To support the government of the Maldives' Economic Recovery Plan that includes a package of economic relief measures aimed at mitigating the socioeconomic impact of the COVID-19 pandemic, especially in light of the anticipated downturn in tourism, OPEC has pledged to grant USD 20 million emergency loan to Maldives.
The OPEC Fund for International Development (Ofid)'s Governing Board has approved more than US$390 million of new funding to support operations in developing countries across the globe. The financing will be disbursed through public, private and trade finance loans, Opec said in a statement.
This loan to Maldives is included in the approved funding to be distributed to the public sector with more than USD 390 million, to be distributed in Egypt, Mali, Nicaragua and Tanzania.
Meanwhile, the Ofid said it will commit $141.5m to private sector operations and has approved allocation of $120m for trade financing.
OPEC Fund Director-General Dr Abdulhamid Alkhalifa said: "We recognize that many of our partners are refocusing efforts and resources to contain and mitigate the impact of COVID-19. We are committed to supporting them to do precisely this."
The fund was established in 1976 by the then 13 member countries of Opec, including the UAE, to provide aid to developing countries.
Maldives has received a number of emergency financial grants by several global financial institutions, including the World Bank ($17.3 million), Asian Development Bank ($600,000) and the European Union ($3.28 million) in support to mitigate effects by the COVID-19 pandemic in the economy.