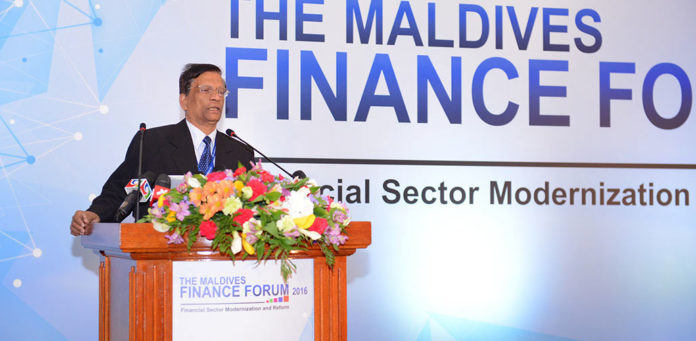 Participation has been opened for the Maldives Finance Forum organized by Maldives Pension Administration. The forum is scheduled for 22nd April 2019 and is to be held on Paradise Island Resort.
Participants from both governmental and private financial sector are welcome to take part in the forum. The required form for participation can be filled online. The theme of Maldives Finance Forum 2019 is "Engaging the Private Sector for Social and Economic Development." This is the eighth edition of the Maldives Finance Forum.
83 representatives from government and private sector participated in the forum in 2018. The theme for the year 2018 was "The Role of Institutional Investors in long-term Financing for Growth and Development." Experts from the financial sector share their experience with the participants every year in this forum.