Cancer Society of Maldives in association with Bank of Maldives (BML) has hosted the annual Pink Ribbon Run-Walk yesterday.
This charity run is the biggest nationwide run to take place across the country, held every October to raise awareness for Breast Cancer.
Pink Ribbon Run-Walk presses upon the importance to be aware of risk factors and the importance of early detection. Additionally, the run itself was a promotion of healthy living through a healthy lifestyle. This is the most essential factor in reducing mortality and morbidity from cancers and all non-communicable diseases.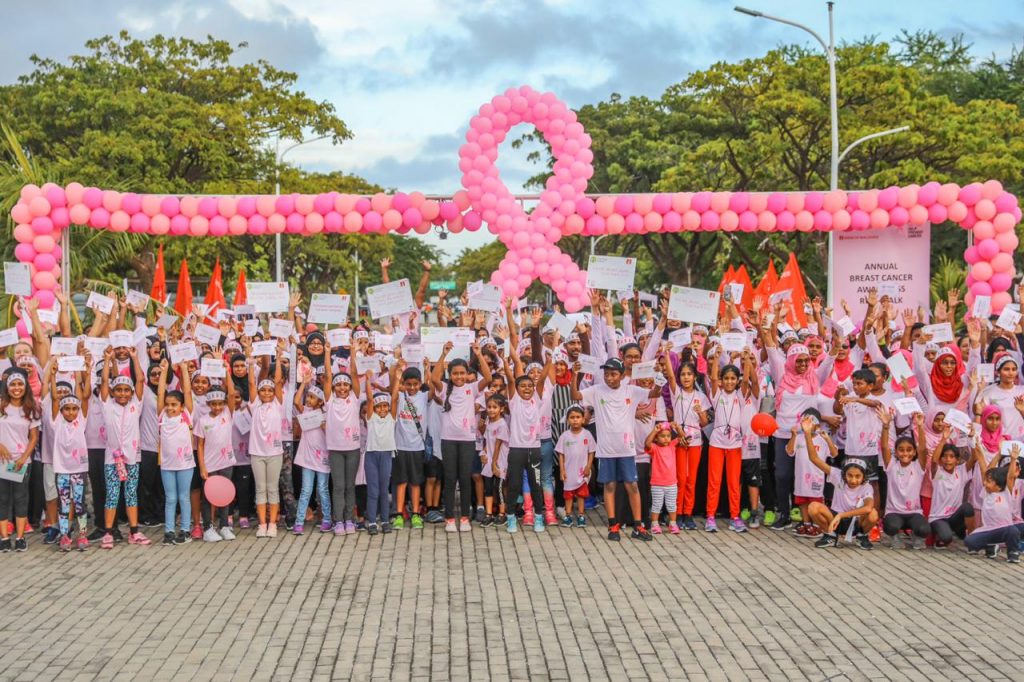 This year's run which was held at Hulhumale' and 30 other islands saw the participation of over 150 employees of BML.
While no pre-registration was required, T-shirts for the run were sold at LeCute near Chaandhanee Magu, and designated outlets at other islands from 14th October onwards.
The proceeds raised from the sale of t-shirts for the Pink Ribbon Run-Walk t-shirts will go to Cancer Society of Maldives for their initiatives to increase cancer awareness and provide psychosocial support to cancer patients and their families within our community.