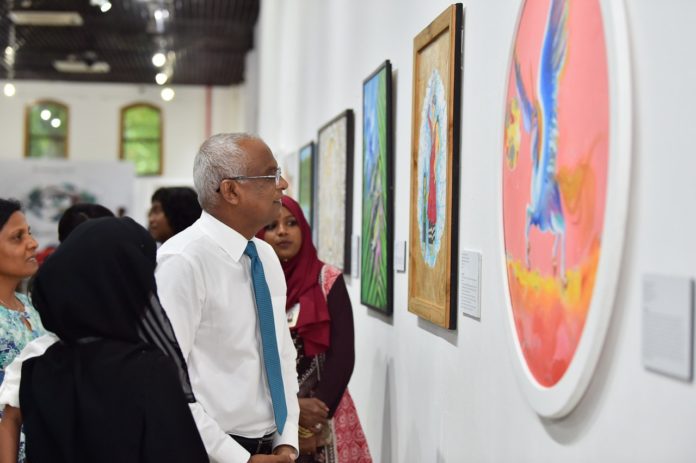 President Ibrahim Mohamed Solih and First Lady Fazna Ahmed has visited the 'Unveiling Visions 2019' art exhibition, where they admired the various artwork on display and met with individual artists.
For the past 3 years, the Maldivian Artists Community has been holding an annual display of their artwork entitled 'Unveiling Visions' showcasing the best of what Maldivian artists have to offer, celebrating and promoting local artistic talent.
This year's edition features original artwork from 58 Maldivian artists, both well-known and newcomers to the art scene.
The exhibition was inaugurated on the night of August 3rd by the Minister of Education Dr Aishath Ali at a special ceremony held at the National Art Gallery, and the works are available for public viewing until the 7th of August.