President Ibrahim Mohamed Solih has decided to implement a policy on strengthening foreign labour regulations and address the issue of illegal employment of migrant workers. The decision was made upon consideration of a paper submitted by the Ministry of Economic Development during a cabinet meeting held today. 
The policy specifies ways to reinforce regulations on handling illegal employment of migrant workers, and on the issuance of work permits. It requires the relevant authorities to formulate and conduct a regularization programme to ensure all migrant workers are residing and employed within the set regulatory framework.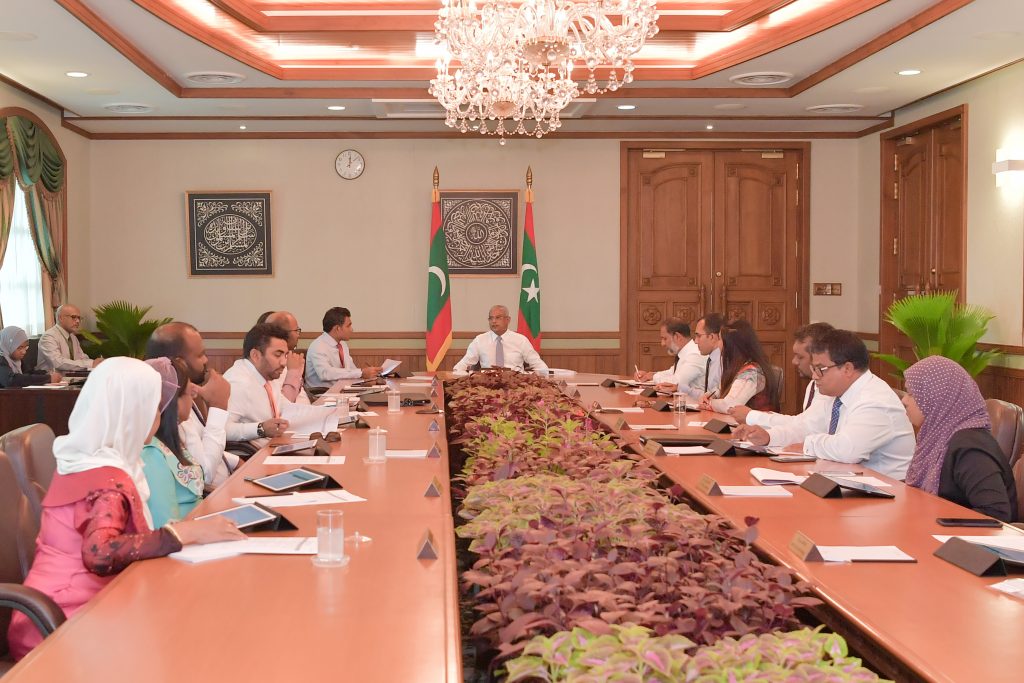 It also entails the formulation of a 'National Task-force on Issues Related to Migrant Workers'—comprising of stakeholders of relevant Government offices and institutions—to deliberate and oversee efforts to address the issue of trafficking and illegal employment of migrant workers along with other issues related to migrant workers. 
The President also decided, as per the cabinet's recommendations, to revise regulations on issuing quotas for individuals and companies to employ migrant workers, and to revise the legal framework governing the employment of migrant workers.