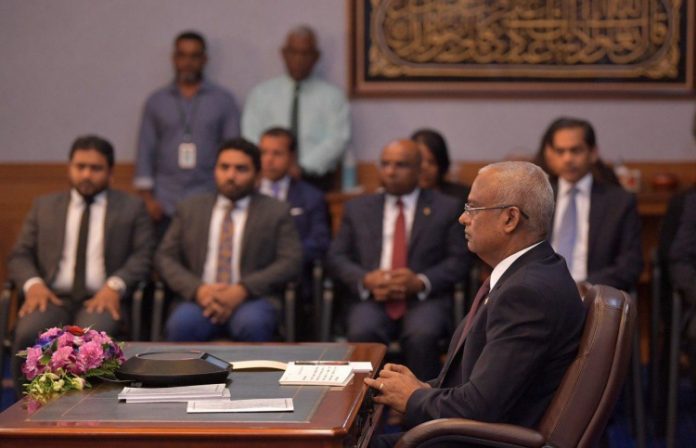 President Ibrahim Solih has stated that if the tourism industry continues to fall due to the spread of COVID-19, government revenue for the year is expected to lose around USD 135.9 million (MVR 2.5 billion) to USD 446 million (MVR 6.9 billion).
In a teleconference between SAARC countries, President has revealed that the amount of tourists visiting the Maldives has been falling way before the spread of the disease in the Maldives. He further highlighted that this fall began in February and in the first 10 days of March there has been a fall of 22.8% in the average amount of tourists visiting the Maldives.
He further added that tourism contributes more than a quarter of the Gross Domestic Product (GDP), and a fall in the tourism industry could affect the economy very severely. He also expressed concerns about the effects of the fall of the tourism industry in the Maldives could have on other SAARC countries as the tourism industry is connected with other SAARC countries businesses as well.
President stressed on the fall of foreign revenue into the economy as the Maldives is very much dependant on imports from other countries. Also, he stated fall in government revenue would affect the measures to be taken to fight the COVID-19.
There have been 13 cases of COVID-19 in the Maldives, and the government with relevant organizations have been taking necessary measures to prevent the further spread of the virus.