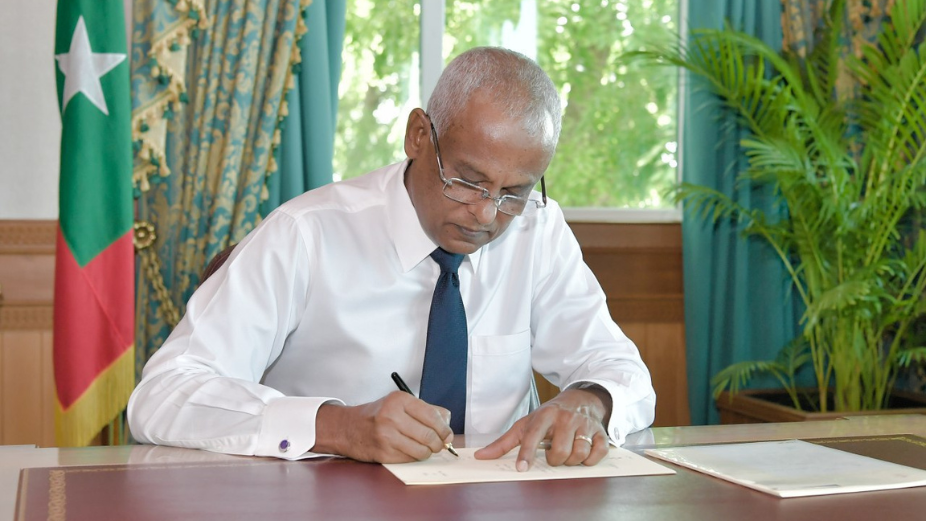 President Ibrahim Mohamed Solih ratified on Thursday the 10th amendment bill to the Decentralization Act (Act No. 07/2010). Parliament passed the bill at the 32nd sitting of its third session on Wednesday, November 2, 2022.
The bill governs provisions for the Elections Commission (EC) to hold by-elections of Women's Development Committees (WDCs). In the event a seat on a WDC is declared vacant, the bill grants the EC one year from the date of vacancy to hold a by-election for the respective constituency. If the term of the committee is fewer than one year at the time a seat is declared vacant, the bill states that by-elections for the respective constituency need not be held.
The bill, however, mandates the EC to hold by-elections within 60 days if the vacancy results in the loss of the required number of members. If a by-election is held, the term of the new member will also end with the term of the committee.
Following ratification, the bill was published in the Government Gazette.