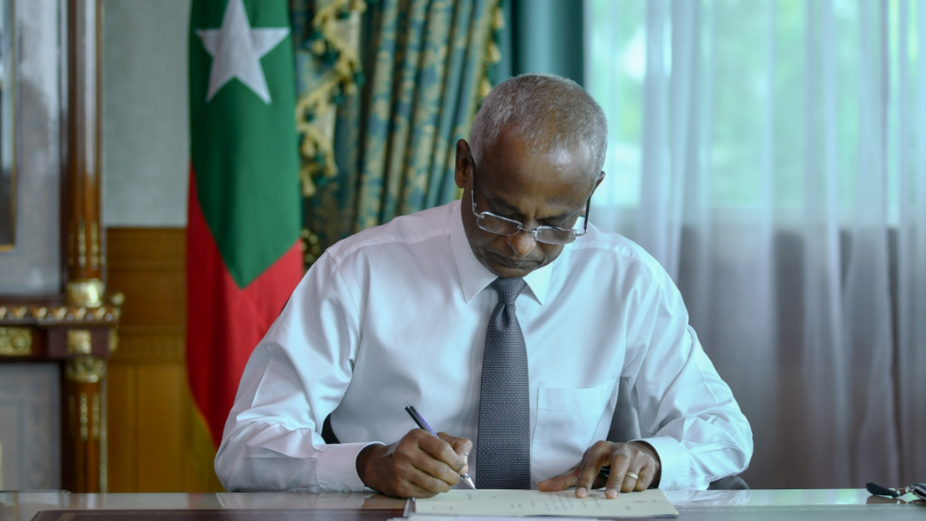 President Ibrahim Mohamed Solih has, on Sunday, ratified the first amendment to the Airport Taxes and Fees Act (No. 29/2016). The Amendment was passed by the Parliament on 05 July 2021, at the 18th sitting of the second session of the People's Majlis.
The amendment ratified today introduced a Departure Tax to be levied from all passengers departing from any airport in the Maldives, as per the set fee schedule. This tax will be implemented starting 01 January 2022, and the previously enacted Airport Service Charge will remain in effect until 31 December 2021. The Departure Tax would be waived for passengers with diplomatic immunity and children under the age of two years.
In addition to the Departure Tax and the Airport Service Charge, the new amendments further stipulate an Airport Development Fee imposed upon all passengers flying internationally via Velana International Airport.
Under the new amendments, individual airlines would be responsible for collecting the Airport Service Charge, Airport Development Fee and Departure Tax for their passengers. The airport from which the flight departs would be responsible for remitting the tax money to the government. The amendments also stipulate monthly bookkeeping and record-keeping of passenger departures in addition to collecting the fees. Airport Service Charge, Departure Tax and Airport Development Fee must be submitted to MIRA by the 28th of the following month, as per their sample document, and all charges imposed must be paid in United States Dollars.