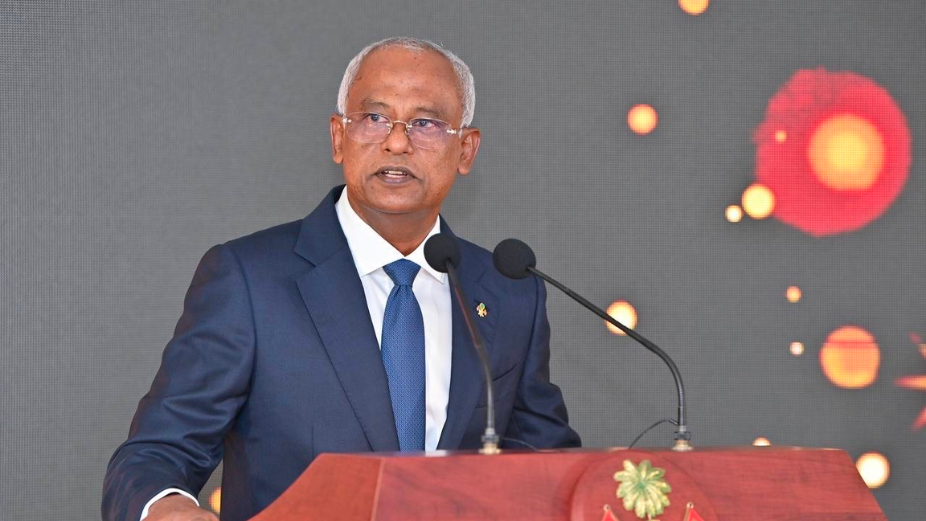 President Ibrahim Mohamed Solih revealed on Monday his decision to introduce merit scholarships this year. He made the announcement while speaking at the award ceremony of the President's Scholarship and High Achievers' Scholarship for the top achievers in the 2022 General Certificate of Education (GCE) Advanced Level examinations. First Lady Fazna Ahmed joined him at the ceremony held at the Umar Zahir Office Building.
Speaking at the ceremony, President Solih stated that the new scholarship programme is being introduced to increase the number of higher education opportunities the administration provides. Students who are not eligible for the President's and High Achievers' scholarships but attained the highest grades in the required subjects of their chosen field of study would qualify for the new scholarships. The President added that the Ministry of Higher Education would announce further details of the new scholarship programme.
The President emphasised that the administration provides higher education scholarships, student loans, and awards to ensure modern education opportunities and promote higher education. He noted that, compared to the past, this administration had offered the highest number of higher education opportunities.
President Solih also highlighted that the number of higher education scholarships provided by his administration in various professions was significantly higher than those offered by previous governments. He also noted that the administration's free degree programme paved the way for students from low-income families to pursue higher education.
At the ceremony, President Solih presented President's Scholarship award letters to 17 students who attained the highest results in the GCE Advanced Level examinations. The First Lady presented scholarship award letters to 18 of the 138 High Achievers' Scholarship recipients.