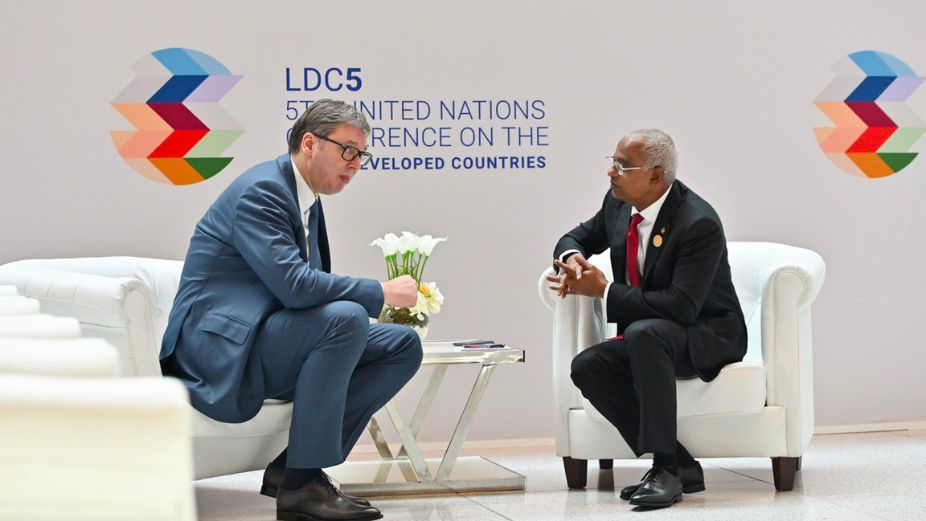 H.E. President Ibrahim Mohamed Solih met on Monday with H.E. Aleksandar Vučić, the President of the Republic of Serbia. The meeting was held on the sidelines of the 5th United Nations Conference on the Least Developed Countries (LDC5) in Doha, Qatar.
At the meeting, President Solih and President Vučić held extensive discussions on strengthening bilateral relations between the two countries. Both leaders also spoke about strengthening cooperation in areas of mutual interest and explored new avenues for further collaboration.
President Solih and President Vučić also discussed agreements between the two countries and recognised the need to proceed with them. They concluded the meeting in the hopes of rekindling friendship and cross-sector cooperation.