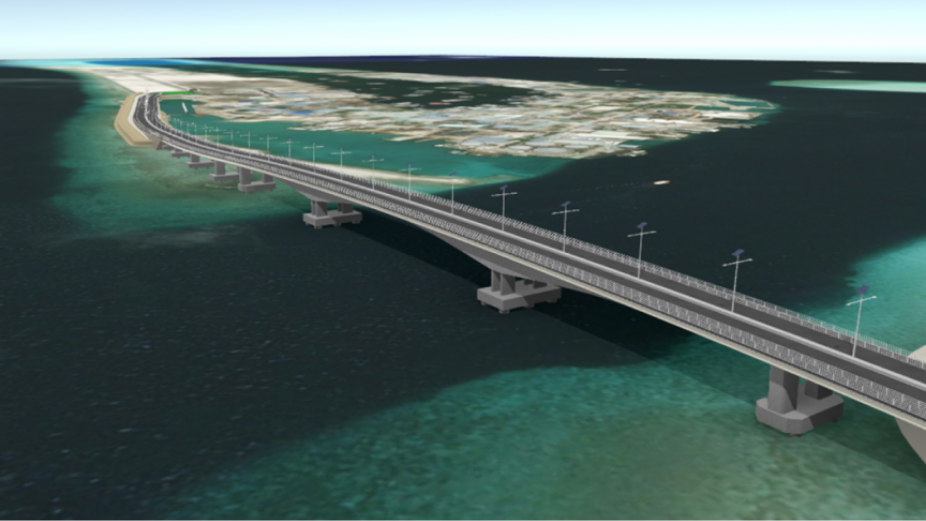 The Planning Ministry has stated that public transportation would be encouraged to Vilimale', even after the completion of the Thilamale' bridge.
In an online meeting with the public to disseminate information about the Greater Male' Connectivity Bridge, Director General Shaana Farooq has said that the government's plan was to minimize disruption to Vilimale', and keep its true nature intact.
Vilimale' is a small island located next to Male' city, and the only mode of transportation currently available between the two is by sea via boat. Fuel-based vehicles are not allowed in Vilimale'.
Shaana claimed that public transportation vehicles would not be allowed to enter the island. Instead, special disembarkation points would be designated for such vehicles.
It was also stated that the beach area of Vilimale' would remain open to the public, in spite of ongoing labour work on the bridge. The public would be informed of designated days on which beach and swimming activity would not be advised, due to perceived higher risk based on the schedule of work.
Each lane on the bridge would have a space of 11 feet. Other details regarding the project include a 3-meter walkway for pedestrians, and a utility corridor established on the side of the bridge towards the sea.
The nearly 6.7 km bridge, funded by a USD 400 million loan by India's Exim Bank, would connect the islands of Male', Vilimale', Gulhifalhu and Thilafushi. A total period of 33 months is laid out for its completion, in which 1,000 labourers could take part.