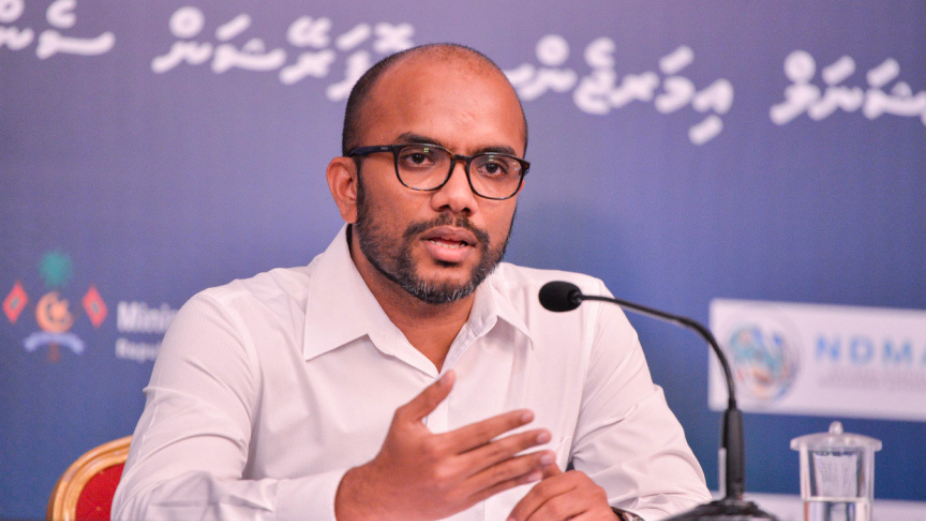 Minister of Finance, Ibrahim Ameer has stated that with the influx of USD income, Maldives' official reserve assets will be back to pre-pandemic levels by the end of 2022. 
In a Twitter thread published on Sunday evening, the Minister stated that both Maldives' gross and net reserves are at a high level compared to before. According to him, the government is closely monitoring the inflow and outflow of foreign currency to maintain it at this level.
Analysts at JPMorgan, one of the largest U.S. investment banks, have recently said that rising borrowing costs and the worldwide fallout from the Russia-Ukraine war could see up to 10% of riskier 'junk'-rated emerging market countries suffer debt crises this year.
"Nearly half of the country sample is classified as carrying high repayment risk in our assessment. Of these, eight are at risk of reserve depletion by the end of 2023, signalling high default risks. These are Sri Lanka, Maldives, Bahamas, Belize, Senegal, Rwanda, Grenada, and Ethiopia," said the note led by strategist Trang Nguyen.
JPMorgan had later confirmed that these statements were not relayed by the bank in an official capacity. Minister Ameer stated that circulating such news, in a manner that is misleading to both citizens and foreign investors, may cause unnecessary damage to the Maldives' economy. He added that Maldives had no challenges in servicing its short-term debt. 
"The Maldives will also be affected by the global economic uncertainty and the rise in the price of commodities in the international market," he stated. "Such risks can only be overcome by taking appropriate measures at the right time. The government is monitoring the situation and taking appropriate action."
Electricity and fuel subsidies have increased due to the rise in commodity prices, especially oil prices. "ITFC's trade finance facility limit has been increased to $175 million to reduce reserve impact," said the Minister. "The government's intention is to reshape expenditure and financing the budget, so that public services are not disrupted. And to firmly move forward on a good medium-term fiscal path."
According to statistics publicised by the Finance Ministry, the Maldives' reserves stood at $865 million as of March. The total debt up to that period was MVR 94 billion. This is 122 percent of the GDP.