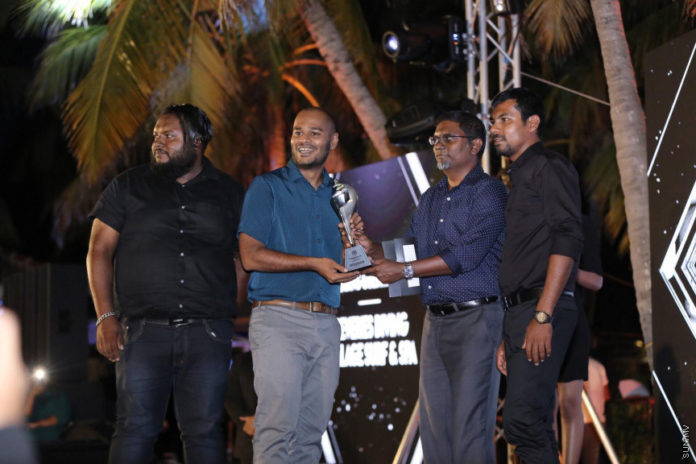 The longest-standing guesthouse in Laamu Atoll, Reveries Diving Village has proudly received the Leading Guesthouse Award at Maldives Travel Awards 2018. 
Held by Maldives Association of Travel Agents and Tour Operators, MATATO, the Travel Awards was held at Hulhumale' Heritage Island, Farukolhufushi on the 31st of August. Leading establishments in the Maldives guesthouse industry received various recognition awards. 
The most prestigious award of the ceremony, Leading Guesthouse Award was handed over by Governor of Maldives Monetary Authority, Ahmed Naseer.
Reveries Diving Village went on to win this award for the second year. In Maldives Travel Awards Gala 2016, Reveries Diving Village won not only the Leading Guesthouse Award, but also Leading Innovation in Guesthouse Design. The guesthouse was also the proud recipient of the Leading Adventure Guesthouse Award last year. 
 In 2017, the guesthouse won the Leading Guesthouse in South Asia Award in the South Asian Travel Awards (SATA). Additionally Reveries was the proud accommodation partner for the cast and crew involved in shooting the scenes at the Maldives for Star Wars: Rogue One.