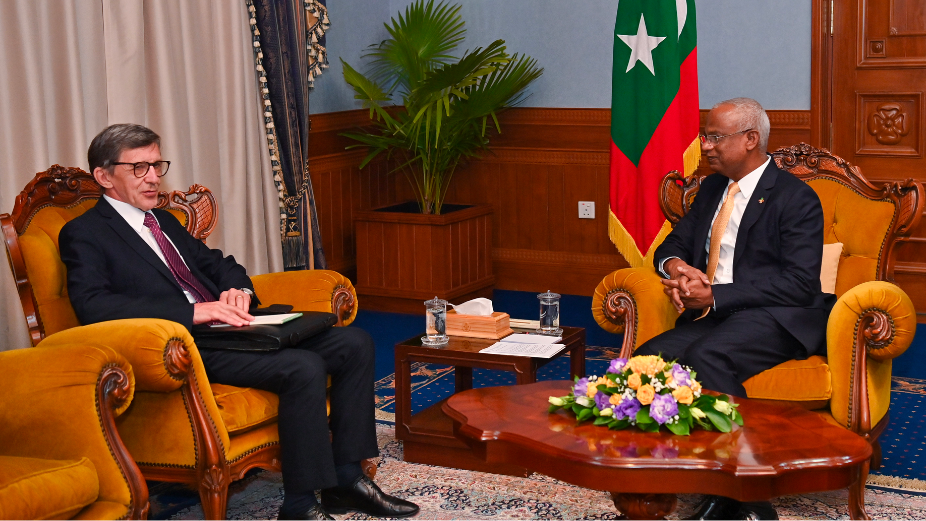 The Ambassador of the Russian Federation to the Maldives, Yury B. Materiy, on Thursday paid his farewell call on President Ibrahim Mohamed Solih. The meeting was held at the President's Office.
President Solih commended the Russian Ambassador at the meeting for his sincere work and dedication to enhancing the two countries' bilateral ties. He also thanked the Russian government for its continuous support and assistance to the Maldives in the bilateral and international forums.
The President and the Ambassador recalled the dynamics of the bilateral relations and the growth of collaborations, particularly in the tourism sector. They also shed light on the Visa Waiver Agreement inked by the two nations that strengthened people-to-people ties and tourism collaboration. Additionally, they discussed enhancing trade and business collaboration.
The call concluded with the President and the Ambassador expressing confidence in building relations further over the coming years.