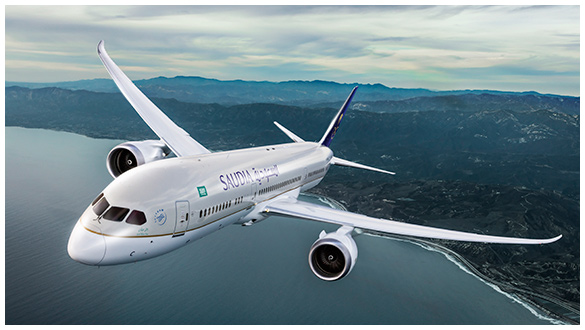 Saudia, Saudi Arabia's National Airline will be doubling the flights to Maldives, according to Mr. Abdullah Hameed, Maldivian Ambassador for Saudi Arabia and Non-Resident Ambassador to Kuwait and United Arab Emirates.
The flight frequency is to be increased to four flights a week from the previous two, and two of these four flights would be direct flights between Jeddah and Velana International Airport. The days of the week during which the flights will operate have not been publicized yet.
Saudia initiated operations to the Maldives in March last year, and since then, the number of tourists has shown a positive increase. In 2015, Maldives received 15,749 tourists from Saudi Arabia, and the number jumped to 21,944 in 2016. The increased flight frequency is expected to attract even more tourists from Saudi Arabia.