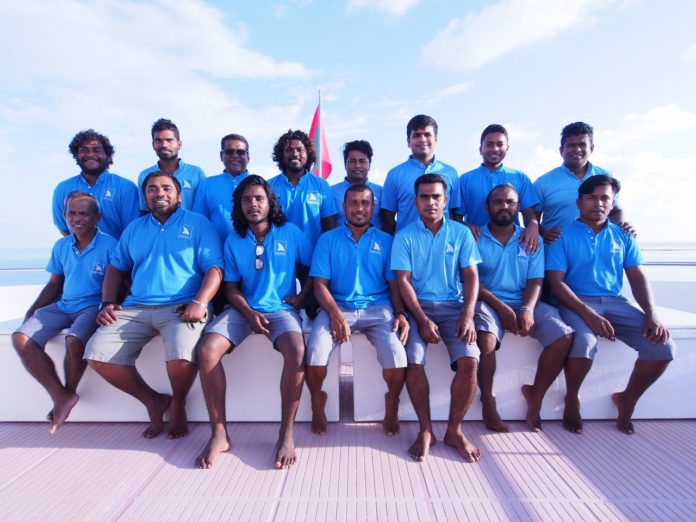 As part of their company "Blue Horizon PVT. LTD"'s commitment in fulfilling its corporate social responsibilities to contribute towards the community development and environmental sustainability, they partnered with, Tadzio Bervoets– a renowned a Marine biologist, Coral Expert and Shark Conservationists, to do the program for their guests on board Horizon-3.
Beach Clean-up Drive: Araigattha island
As part of the Marine Ecology and Biology component of the Shark and Coral, they had an information session for the guests on board why single use plastic are so harmful for the ocean. A beach cleanup was conducted on the uninhabited island called Arigattha island located in one of the most remote atolls of the Maldives. Despite being so remote the guests collected almost 100 kilo of trash in just 40 minutes of cleaning the tiny uninhabited island. This goes to show how far reaching and significant the ocean plastic issue is.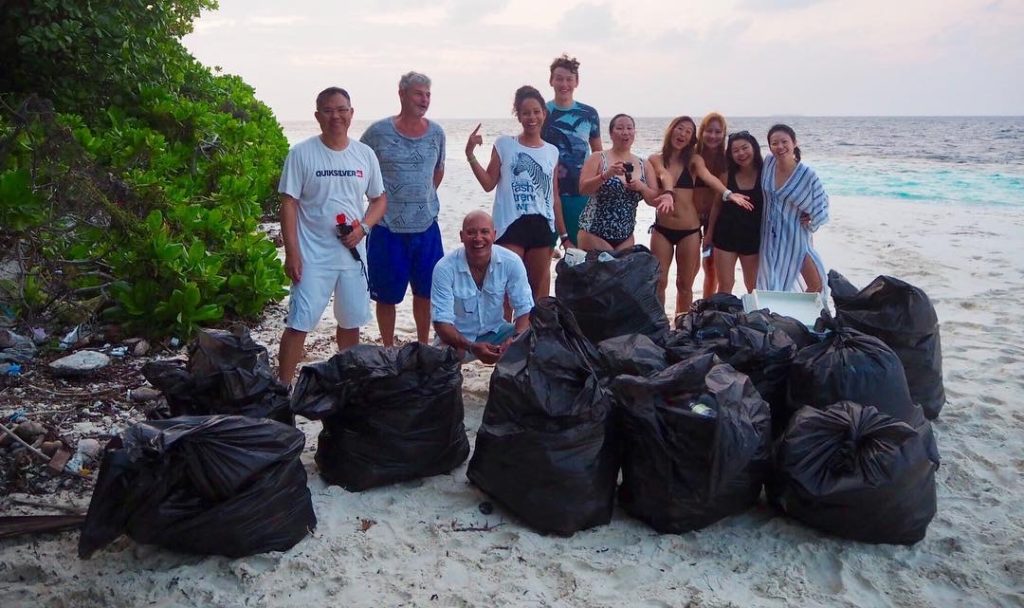 Furthermore, during the morning dive, the guests collected some discarded discarded fishing line with hooks attached in some sites, a few of them floating in the water column and imposing a threat to marine life such as sea turtles.
Based on the recent statistics, daily in the Maldives 860 metric tons of garbage is disposed in the ocean, in which most of it consists of plastic bottles. The capital Male' City alone consumes 280'000 plastic bags daily with no recycling facilities provided.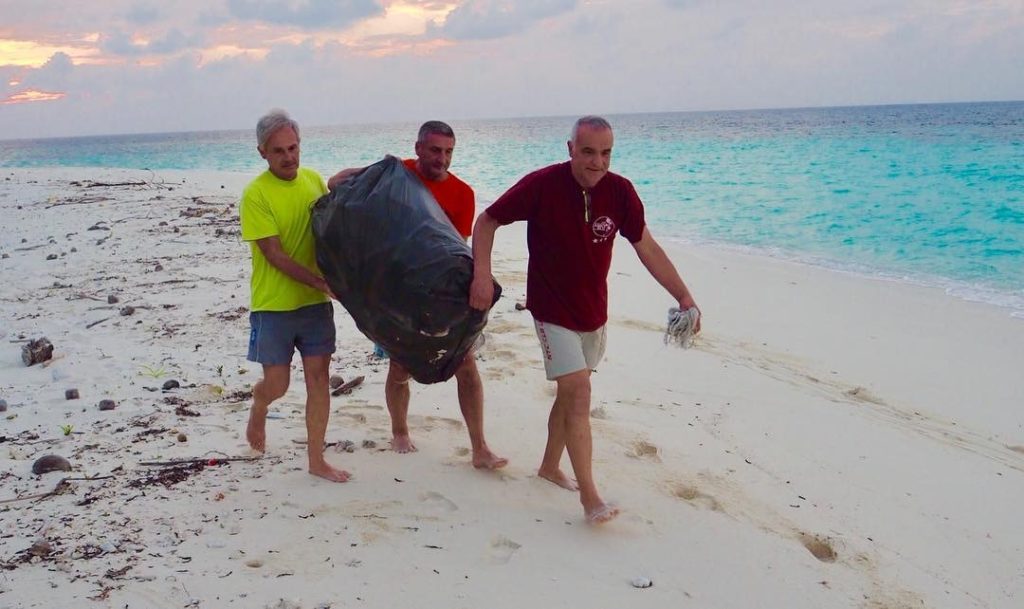 In order to support the environment and to reduce the single use of plastic, Horizon-III is equipped with a water filtration system to reduce single use plastic as they are focused on creating networks to support communities in their struggle against extreme weather hazards caused by climate change, to support recovery efforts and to reduce damages caused due to climate related disasters.