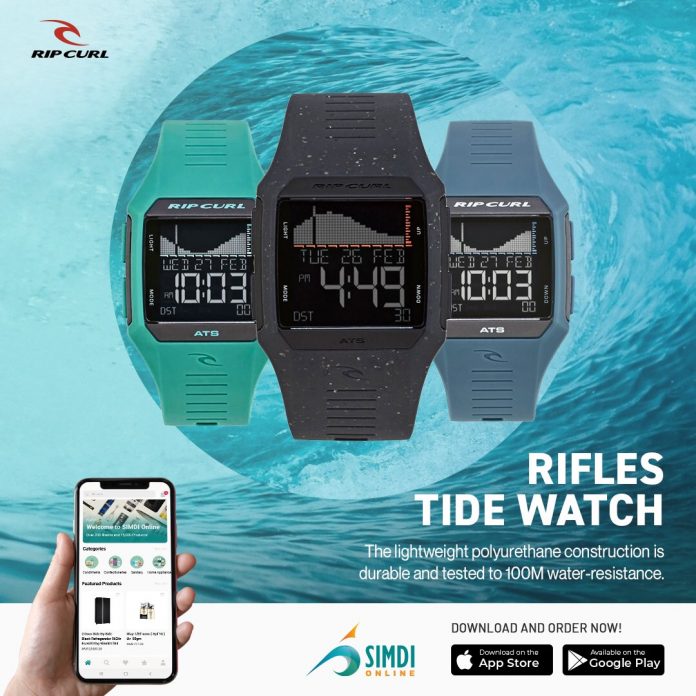 With 500 pre-programmed tide locations in graph or detailed display, the Rifles men's tide watch is the perfect combination of function and value. The alarm, stopwatch, countdown timer and light on this digital surf watch put all the data you need right at your fingertips. The lightweight polyurethane construction is durable and waterproof tested to 100M.
This next generation of Rip Curl tide watch utilizes a simple menu-based user interface, making instruction manuals virtually unnecessary. While the Graph View is scaled for each unique location and clearly illustrates spring and neap tides, the Detailed View clearly displays current tide height and direction, including the numeric time and numeric height the of next tide. So the only thing this watch can't do is wax your surfboard!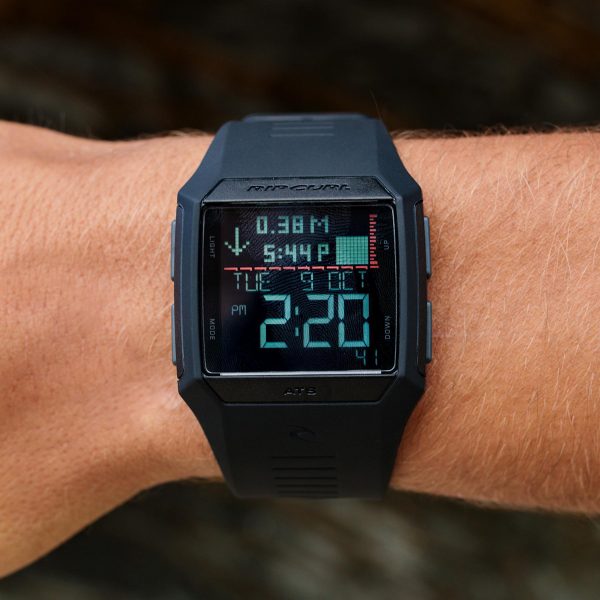 Get your high-quality digital surf watch from SIMDI online with the app. SIMDI Online is the online platform for SIMDI Group's entire portfolio, which consists of 200+ Brands and 15,000+ Products & Services. As one of the premium distributors in the Maldives, SIMDI Group represents superlative product-brands with an extensive range, ensuring that their customers have access to all their product needs under one roof.