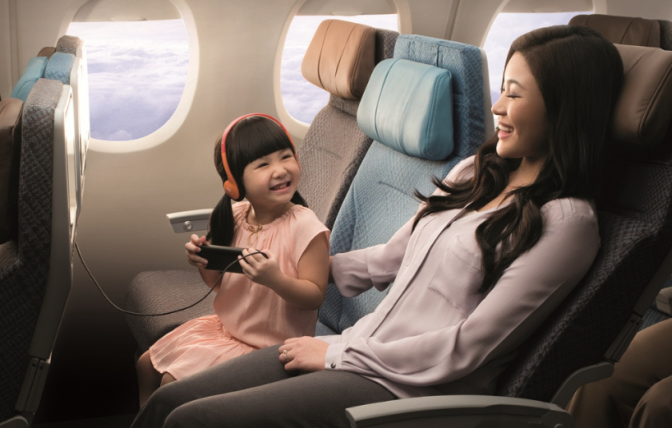 Singapore Airlines (SIA) announced that they will be extending free unlimited Wi-Fi services to all travellers in all cabin classes, including Premium Economy Class and Economy Class. This enhanced Wi-Fi offering will be available virtually across the entire aircraft fleet1 and almost the entire global SIA route network.
As a result, customers across all cabin classes will be able to stay connected with loved ones, work online, or keep up to date with the latest news or their social media feeds, even from 36,000 feet in the sky.
To enjoy this service, customers must enter their KrisFlyer membership details at the point of booking through the Manage Booking online option, or at check-in. Non-KrisFlyer members may also sign up for their free membership online or on board their flight via the SIA digital content portal on their personal mobile devices to enjoy the complimentary in-flight Wi-Fi.
Suites, First Class, and Business Class customers, as well as PPS Club members2 will continue to enjoy access to free unlimited in-flight Wi-Fi. Since February 2023, KrisFlyer members travelling in Premium Economy Class and Economy Class have enjoyed complimentary three- and two-hour Wi-Fi surf plans respectively.
Mr Yeoh Phee Teik, Senior Vice President Customer Experience, Singapore Airlines, said: "In today's increasingly hyper-connected world, high-speed in-flight Wi-Fi connectivity is one of the most important requirements for our customers. Giving them access to free unlimited Wi-Fi is yet another milestone in SIA's continuous effort to offer an exceptional end-to-end travel experience. With this enhanced offering, our customers will be empowered to stay connected, entertained, and productive, even at 36,000 feet in the sky."
SIA operates 136 passenger aircraft as of 1 May 2023.