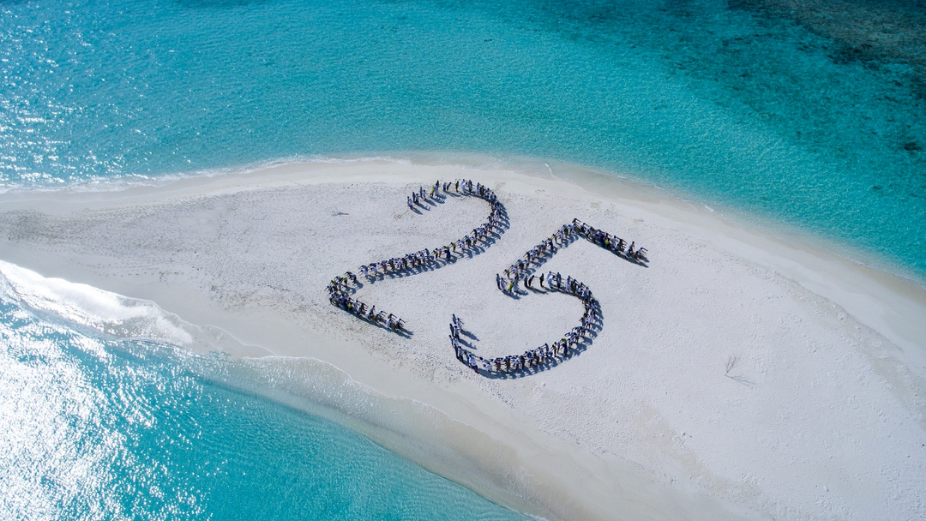 The popular resort chain Soneva celebrates its 25th anniversary today! On this day 25 years ago, the opening of Soneva Fushi created a whole new concept in the Maldives, called "Intelligent Luxury".
Soneva was founded by Sonu Shivdasani and Eva Malmström Shivdasani in 1995. In 2012, the Shivdasanis sold the Six Senses and Evason branded resort and spa management contracts, as well as the 30 spas under the Six Senses brand; as part of their "One Owner, One Operator, One Philosophy" strategy under Soneva.
Following the change of Maldivian law in December 2010, Soneva Fushi became one of the first resorts in the Maldives to offer residences to foreigners for purchase under leasehold. A four-bedroom villa at Soneva Fushi was the first leasehold residential property to be sold in the Maldives in March of 2011.
Soneva Fushi is regarded as the first luxury resort in the Maldives, setting the trend for luxury holidays in the nation. It was the first Robinson Crusoe castaway-styled resort in the Maldives and offered the island nation's first spa, the first pool villas, the first wine cellar, outdoor cinema, observatory, chocolate room and ice cream parlour,  hot glass studio, organic gardens, and waterslides. Soneva currently operates the largest children's club, The Den, in the Maldives.
The luxury resort is one of the most popular resorts in the world, with its signature water slide villas being a favourite among travellers. Soneva Fushi recently opened the world's largest one- and two-bedroom water retreats.