"Soulscapes" a photo exhibition by renowned photographer, GMB Akash has officially opened with a private viewing held last night at the National Art Gallery.
Minister of Arts, Culture and Heritage—Yumna Maumoon officially inaugurated the photo exhibition which is organized by Fine Art Maldives in association with the National Centre for the Arts.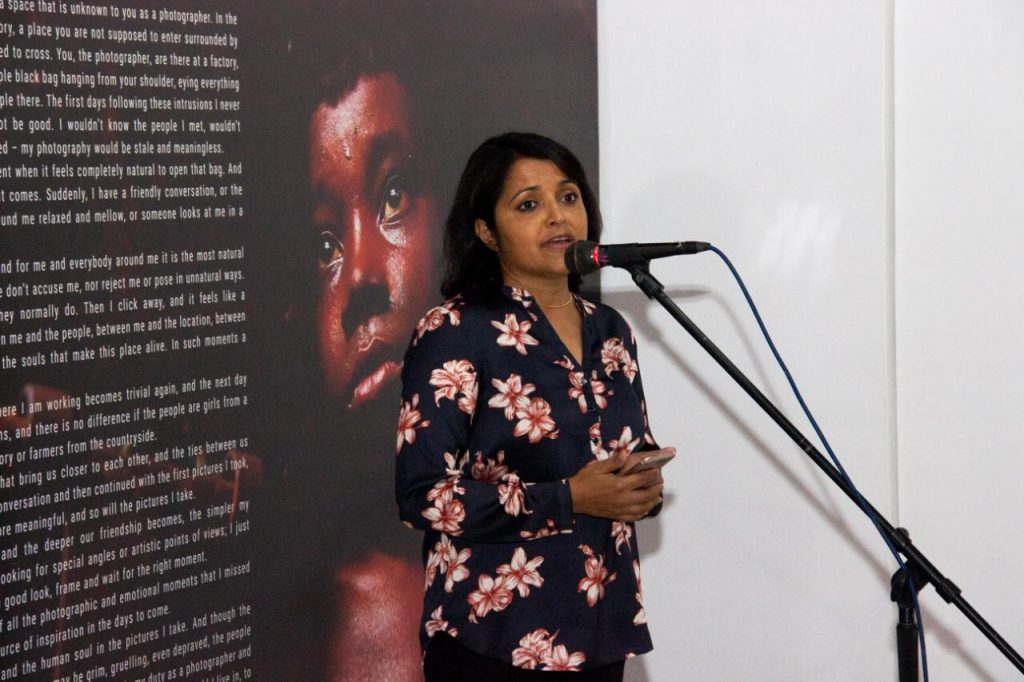 Hailing from Bangladesh, GMB Akash is most well known for his work documenting the lives and stories of the neglected. He has had his work published in over 100 international publications including the National Geographic and Vogue to name a few. Further, he has spoken in various platforms such as the 5th Global Investigative Journalism Conference held in Norway and was the first Bangladeshi to give a Ted Talk in 2011 in TEDxOporto in Portugal.
He is most well known for his self titled Facebook page with over 600,000 followers where he shares stories of human perseverance and strength, often from those typically underrepresented in media.
The photo exhibition which is open for public viewing from 4th-6th November consists of stories of child labor, refugees and sex workers in his home country and of nearby countries that he has covered.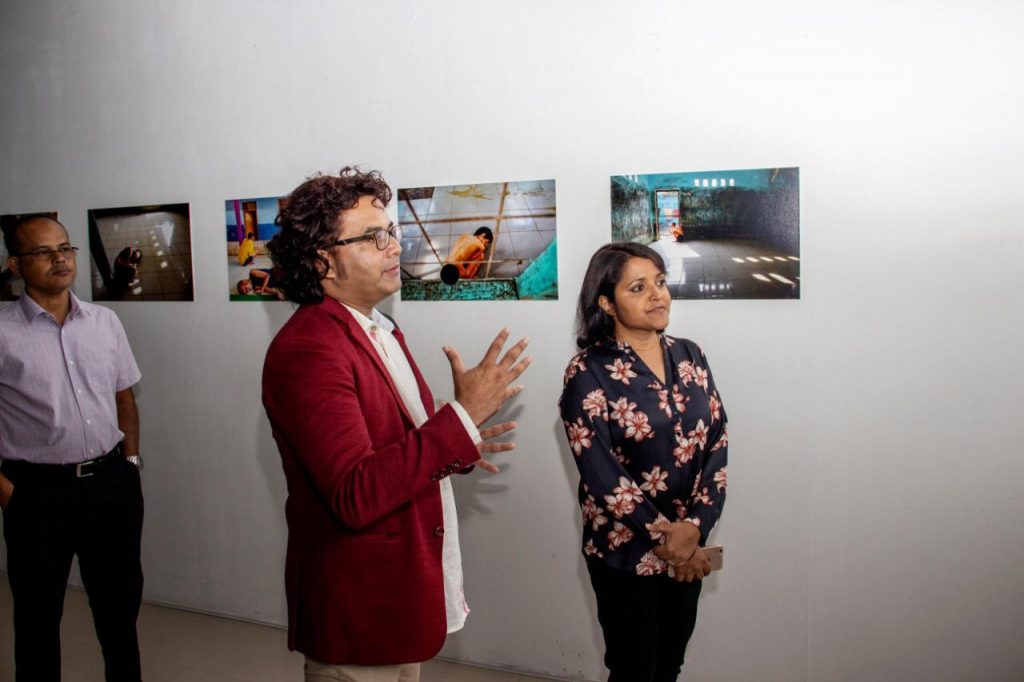 In addition to being an acclaimed photojournalist, his work is also centered on giving back and helping create a self-sufficient and empowered community. Proceeds from the photography institute that he founded in 2013 go towards the education of underprivileged children in Bangladesh and all proceeds from his book, Survivor, help the subjects in the book build sustainable businesses to become financially independent.
GMB Akash had also recently given a talk on "Hereos of Life" at the Maldives National University FE Auditorium on 2nd November, where he shared the stories behind his most famous images and projects and the fundamental techniques and processes he has used to cover them.