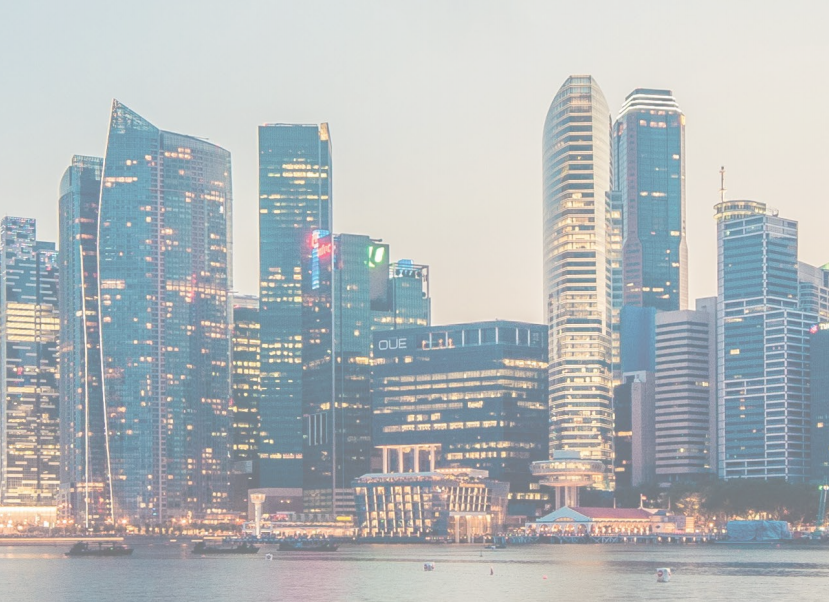 The digital landscape in Asia Pacific is constantly shifting. Finding creative ways to skirt ad blocking and engage online buyers. The trend is further escalating globally depending on the taste and lifestyle of customers. However, it is slow and repugnant in Southeast Asia according to a recent report published by LinkedIn.
The slow adoption of the digital marketing and content development can be partly due to the conflict between instant gratification over ROI and the "slow burn" associated with a content marketing approach, while lack of homogeneity across audiences in Asia would be the other hurdle.  For a brand to succeed, it's no longer a matter of staying ahead of your competition. The focus should be on anticipating audience needs instead – which content marketing is well suited to meet.
It is predicted that 63% companies in this region will hire more digital-media-talent-savvy personnel. Western businesses are succeeding with content marketing because it has become a staple part of their strategy over the past few years. By contrast, content marketing – or 70% of marketers –  in Southeast Asia is still nascent.
According to Content Marketing Institute, 72% of marketers are solving for engagement with branded content in markets like Australia, where content marketing has become a staple. At the same time, when marketers are asked what is used to measure success of efforts in other studies, it was recorded only 33% of them were looking at social metrics. This pales in comparison to using sales conversions as a barometer for success.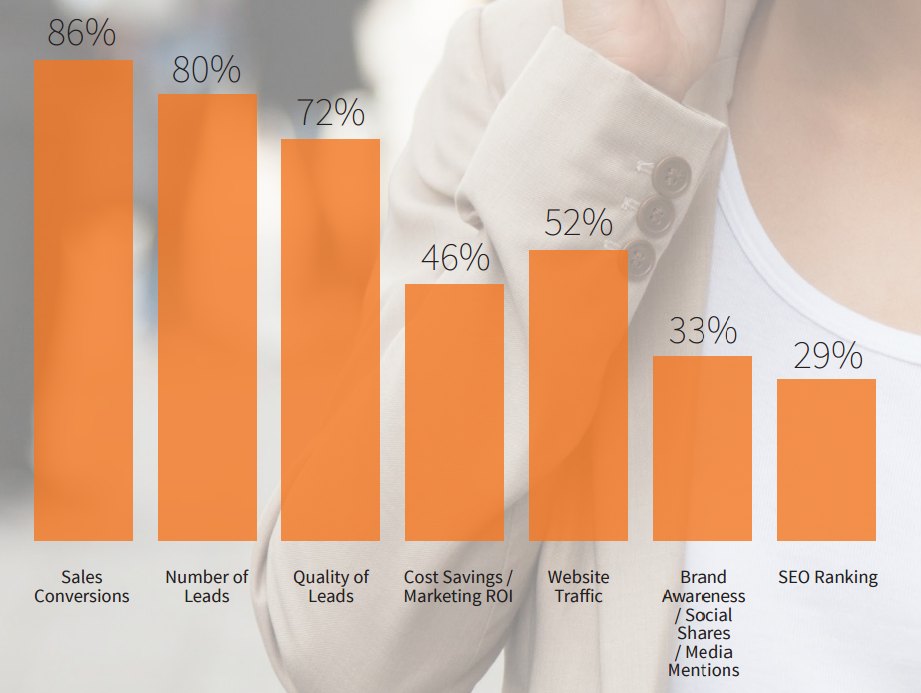 Additionally, B2B marketers will invest in multi-touch attribution models.The top three reasons preventing adoption of attribution tracking by Asia pacific companies are: lack of knowledge (55%), lack of time (45%) and technology limitations (39%). Marketers already know that they need sophisticated attribution instead of relying on site traffic and search rankings. Surprisingly, 56% of SEA marketers do not use any attribution models.
Buyers are now prone to video content and this will be a major hit in 2017 predictions. Marketers across Southeast Asia report varying levels of success with video ads on a country level. As a whole, objectives like Brand Engagement and Finding Deals were not effective. The best results were found in Triggering Product Interest, Purchase Intent and Search/Discovery.

Marketers, in addition, will gain control of customer engagement with social channels. As user adoption of social platforms increases in emerging Southeast Asian markets, this will create more homogeneity for marketers. The result will be process efficiencies in customer engagement.  Marketers are struggling with the increased touchpoints in the buyer's journey. In fact, only one in three believe they have control of customer engagement.
Adoption rates of Snapchat in Southeast Asia are still low but they have doubled in the past two years and it will change the way B2B marketers create content. Snapchat's amazing geo-specific features, amusing selfie filters, and disappearing content, it's predominately popular with Millennials and Gen Z age groups. This is the prime playground for B2C marketers. For instance, Snapchat trends shaping content production in the future includes: exclusive, visible in-the-moment, temporary content, micro-storytelling, hybrid user-generated content and brand messaging, and also, encouraging audience self-expression.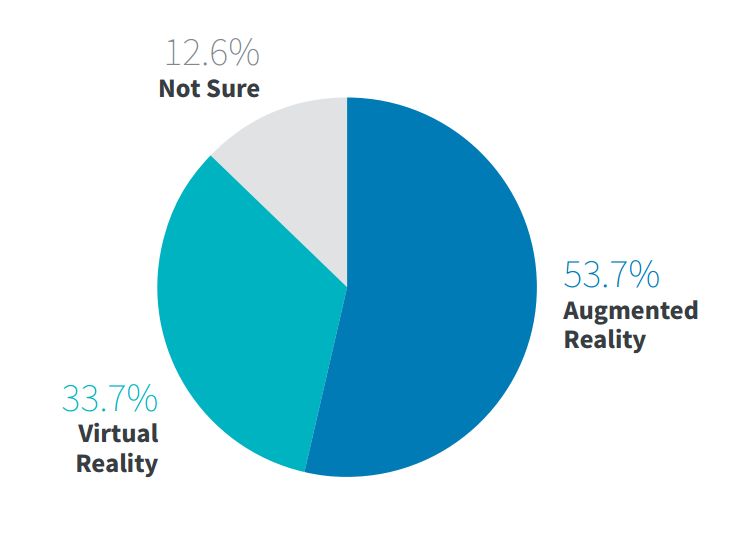 For B2B brands, inserting messaging into Snapchat is a cliche. However, this is a critical space to watch because other social platforms have begun to mimic Snapchats features – like Instagram Stories and now Facebook. So the way B2B marketers think about creating content and distributing it via social will likely be impacted over time.
Bright future for augmented reality games like Pokemon Go. With the success of popular augmented reality games, 53% of marketers are optimistic and keenly monitoring this space to see how it can be applied to content marketing. However, the high cost of production is a major barrier for 40% of product developers.
Significant change will be adopted by B2B brands in terms of storytelling especially through infographics. While maintaining the format used to make statistics meaningful, marketers will continue to leverage data within messaging to gain trust of prospects. The report indicated that, members from Singapore (45%), Philippines (58%), Malaysia (46%), Hong Kong (34%), Thailand (38%), and Indonesia (36%) were likely to engage with infographics.
Another point highlighted was more authentication and less intrusive were demonstrated B2B brand messaging. B2B marketers will focus on user behavior to identify what will resonate with their target audience. Conveying to professional requires more sophisticated and resilient manner, and this could vary from country to country in Southeast Asia.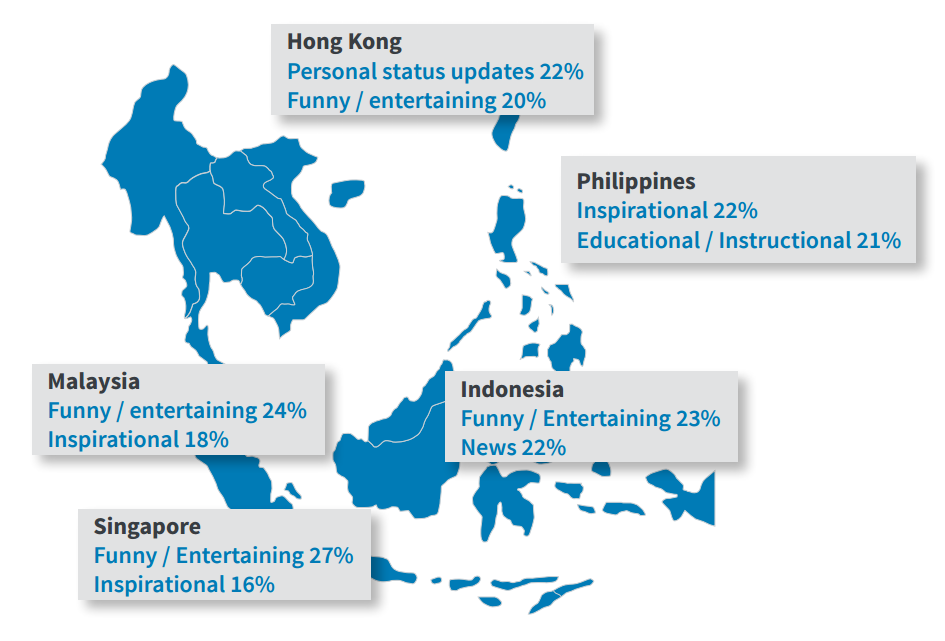 Personalisation is the key. Audiences primarily notice personalisation on email, social media, SMS, social chat and mobile apps and brands will increase their use of personalisation on owned websites and e-commerce.