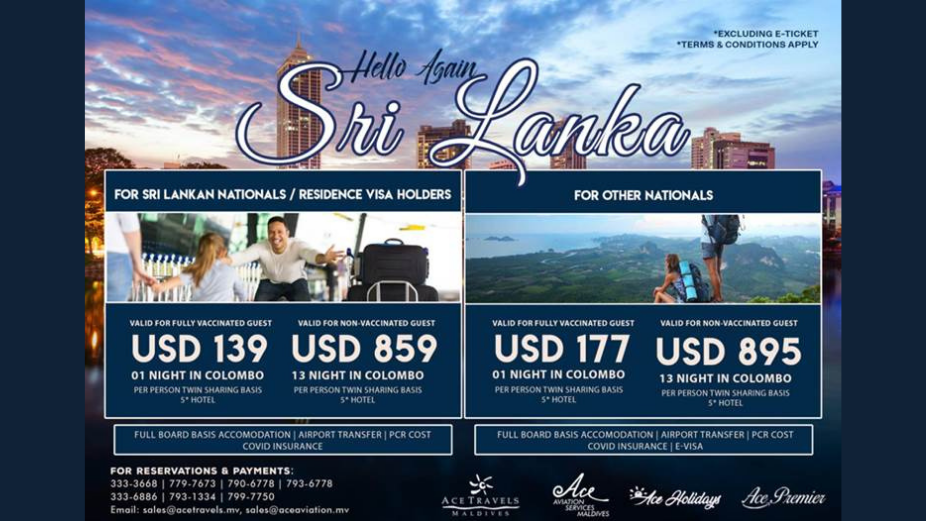 With effect from 8th July onwards, Sri Lanka has removed the mandatory quarantine requirement for all fully vaccinated passengers.
Fully vaccinated travellers need to obtain an e-visa by arranging the package for a 1-night stay. Upon arrival, passengers will need to undergo a PCR test and stay for 1 night at a Level-1 Hotel until the PCR test results are released. If negative, passengers will be free to move out. After 7 days, doing a second PCR test is mandatory.
Children up to 18 years can accompany their fully vaccinated parents after 1-night stay.
For hassle-free travelling, contact Ace Travels Maldives / Ace Aviation Maldives to get your entire package arranged, via the following numbers:
333-3668 | 7797673 | 7906778 | 7936778
333-6886 | 7931334 | 7997750 | 7993972
Alternatively, you can email them at: sales@aceaviation.mv / sales@acetravels.mv