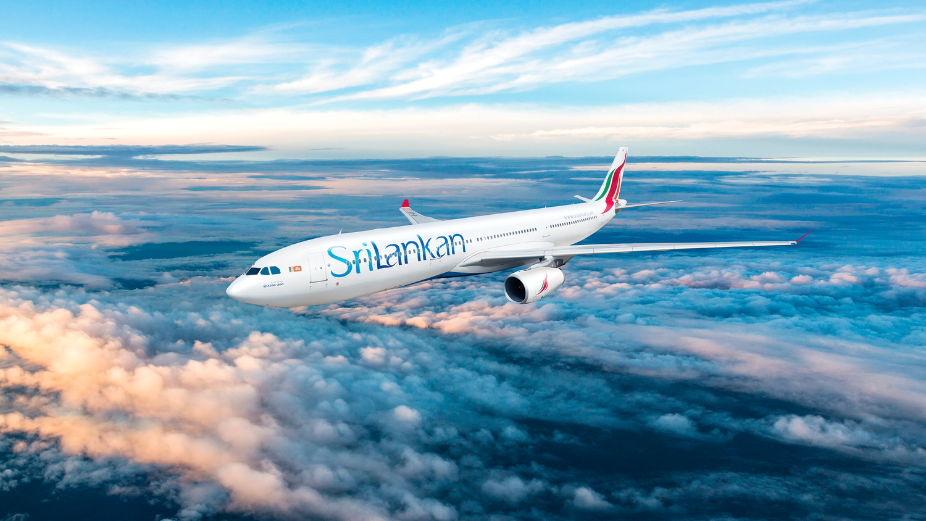 Winner of APEX Passenger choice award 2022 for Best Cabin Service in Central/Southern Asia, SriLankan Airlines announces a global offer to all Maldives Virtual Tour Expo 2022 visitors. Visitor to Maldives Virtual Expo could enjoy a 10% discount on Business or Economy class from all network stations to Male' and GAN Maldives which Expo's official International Airline partner SriLankan Airlines operates.
This global offer is valid for ticketing during Maldives Virtual Expo from 01st July till 31st July 2022. Visitors to virtual Expo, simply have to click SriLankan Airlines Global offer link to avail the discount.
Tickets purchased through Maldives Virtual Tour Expo 2022 will be valid for travel from 01st of August 2022 till 30th June 2023 with the offer blackout window of 01st December 2022 to 10th January 2023.
"We are extremely excited to be a part of Maldives Virtual Tour Expo 2022. This is one of a kind event where all intend tourists can take their own leisure time to visit their preferred choice of Resorts, Guest Houses or Live-A-Board to make the right choice for their holiday. Moreover the Expo period itself stretching for month giving potential tourists to make their travel plan at ease. Considering the duration of the Expo, SriLankan Airlines too have stretched the travel period of this offer to 01 whole year. This is a very rare and unique offer" says Fawzan Fareid Country Head of SriLankan Airlines Maldives.
Fawzan added that SriLankan Airlines is the only airline which had an uninterrupted service to Maldives through global pandemic period since Maldives historically considered as our extended home base and strategically important Airline's business model.
SriLankan Airlines currently operates 03 flights a day between hub Colombo and Velana International Airport Male' while proud being the only international airline to have 02 weekly schedule service between Colombo and Maldives' South most Atoll of Addu GAN International Airport.
SriLankan Airlines, the National Carrier of Sri Lanka and a member of the oneworld alliance, is an award-winning airline with a firm reputation as a global leader in service, comfort, safety, reliability, and punctuality. Launched in 1979, the airline's hub is located at Bandaranaike International Airport in Colombo, providing convenient connections to its global network (including codeshare partners) spanning major cities across the Europe, Australia, Middle East, Indian Subcontinent, Southeast Asia and the Far East
Indian Metro cities of Delhi, Mumbai, Hyderabad, Bengaluru, Chennai, Cochin along with Thiruvananthapuram, Tiruchirappalli, Madurai provides the most convenient connectivity to Both Male' and GAN service via Colombo. Dhaka, Katmandu, Lahore, Karachi covers rest of the subcontinent.
SriLankan Airlines also provides the quickest travel option to Maldives for travelers originating from Tokyo, Seoul, Shanghai, Melbourne, Sydney, Singapore, Kuala Lumpur, Bangkok, Jakarta, Muscat, Dubai, Abu Dhabi, Doha, Dammam, Riyadh, Kuwait, Paris, Frankfurt and London. With multiple OneWorld and codeshare options from Scandinavia and Americas.