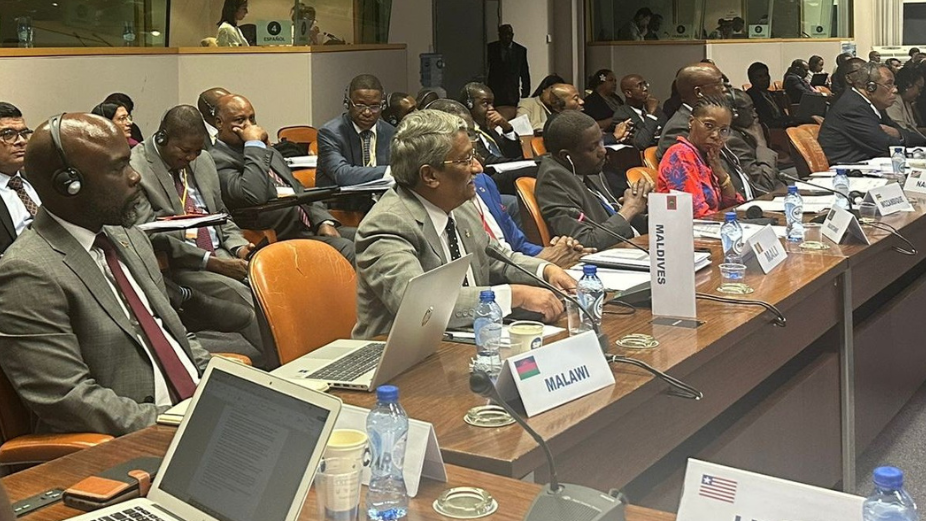 The Minister of State for Foreign Affairs, Ahmed Khaleel, delivered remarks addressing shared challenges during the 116th Session of the Council of Ministers of the Organization of African, Caribbean and Pacific States (OACPS) in Brussels, Belgium.
State Minister Khaleel expressed appreciation and gratitude to the Member States and Secretariat of OACPS for their support towards Maldives' membership of the organisation, as well as for their continuous support to the Maldives in completing all other steps since becoming a full member.
He further noted that Maldives' membership of OACPS means that almost all Small Island Developing States (SIDS) are now members of the Organisation. State Minister Khaleel concluded by reaffirming Maldives' firm commitment to working with OACPS Member States to address shared challenges.
The OACPS is comprised of 79 Member States from Africa, the Caribbean and the Pacific, to achieve sustainable development of its Member States and their progressive integration into the world economy.
The Republic of Maldives became a member of the Organization on 9 December 2022 as independent states with comparable economic structures or needs, irrespective of geographical location, can be members of the organisation.