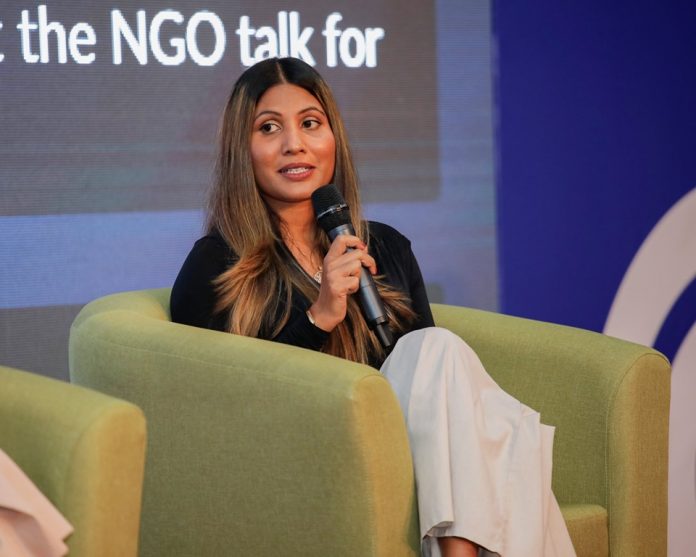 Aminath Shafana, founder of Island Apothecary gave an insight into how she built her brand during the first Maldives Women Entrepreneurs Summit 2019 panel discussion at the Corporate Maldives Business Expo.
Wellness Entrepreneur & skincare formulator, Shafana or more commonly known as Shafa has been the beating heart of Island Apothecary since it's inception in 2016. From humble beginnings, Shafa began formulating organic skincare in her little kitchen almost a decade ago.
Her perseverance and unconditionally believing in a dream helped create a truly natural artisan skincare and wellness brand born out of the Maldives, raised by nature and spiritually rooted in Mother Earth.
During the panel discussion, Shafa said that she created the diverse collection of skincare products from salves to body scrubs and hair nourishers using traditional Maldivian and her own recipes.
Shafa noted that despite the major difficulties she faced while establishing her lab, she is proud that she was resilient enough to go forth and create something from her passion.
She intends to expand the product line to international networks and she advised young entrepreneurs to stay steadfast in their goals and experiment with what they are passionate about and that it can lead to a start of a good business plan or startup.
Maldives Women Entrepreneurs' Summit offers an exciting new platform, intended to empower women, women-led organizations and SMEs.
The summit brings together proficient women entrepreneurs providing them with a zone to interact, network and share their thoughts including access to capital, finding the perfect mentor, understanding the regulatory and legal landscape and much more.