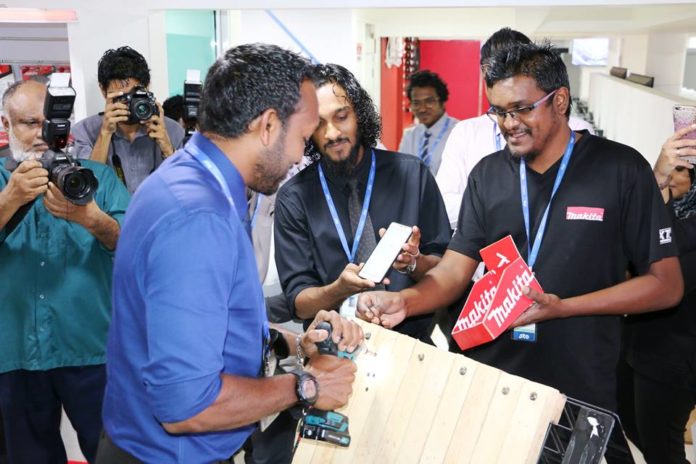 State Trading Organization (STO) Home Improvement has begun a new promotion, "Heyyaa" Makita promotion 2017. Speaking at the inauguration ceremony of this promotion, the Brand Manager of Makita, Ahmed Noor mentioned that this is the biggest promotion that they run each year for the customers of Makita.
According to Noor, under this promotion, each week 3 lucky winners will be selected where they will be entitled to win products of Makita or a 32-inch TV. This promotion is not only for customers who purchase Makita products, but also for the customers who purchase products above MVR 500 from STO home improvement.
Products that customers win will be inclusive of 1-year warranty and this promotion will be ongoing till 30th September 2017.