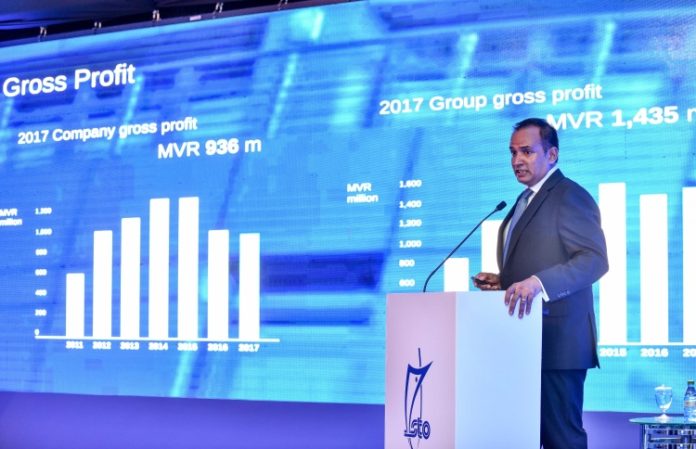 State Trading Organisation (STO) generated a net profit of MVR 47.3million in the second quarter of this year.
In their quarterly report, STO revealed that the company revenue consistent for both quarters, with a revenue of MVR 2.2million generated in both quarter 1 and quarter 2.
From April to June,  the organisation gained MVR 93 million operating profit which is an increase of MVR 5 million compared to the period of January to March.
In the first quarter of 2018, STO generated a net profit of MVR 47 million which is nearly the same amount in the second quarter.