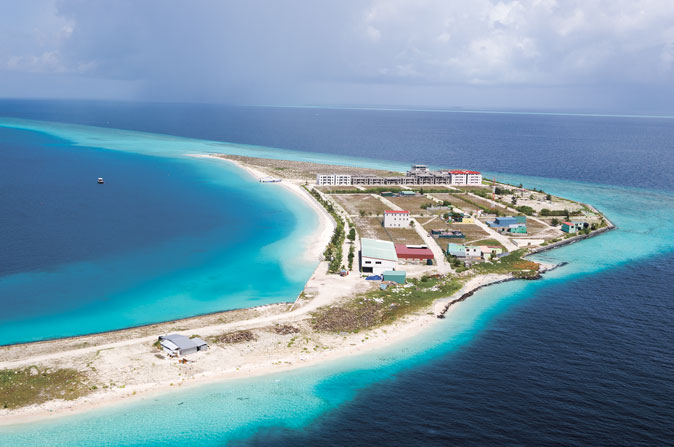 State Trading Organization (STO) plans on developing a harbour in K. Gulhifalhu to offload aggregate.
The largest supplier for construction materials, STO stated that in addition to a harbour, STO will also develop a warehouse to store the materials. "This is the biggest project we have taken, apart from developing a storage facility to store oils", stated an official for STO.
The official also stated that the harbour will have the capacity to dock boats weighing 25,000 to 30,000 tonnes. An area of 250,000 sqft has been allocated to develop the harbour and warehouse. The warehouse will be able to store aggregate sacks in bulk, and will be used to supply to other places.
The aggregate and sand is currently offloaded to Thilafushi on jetties owned by private companies.