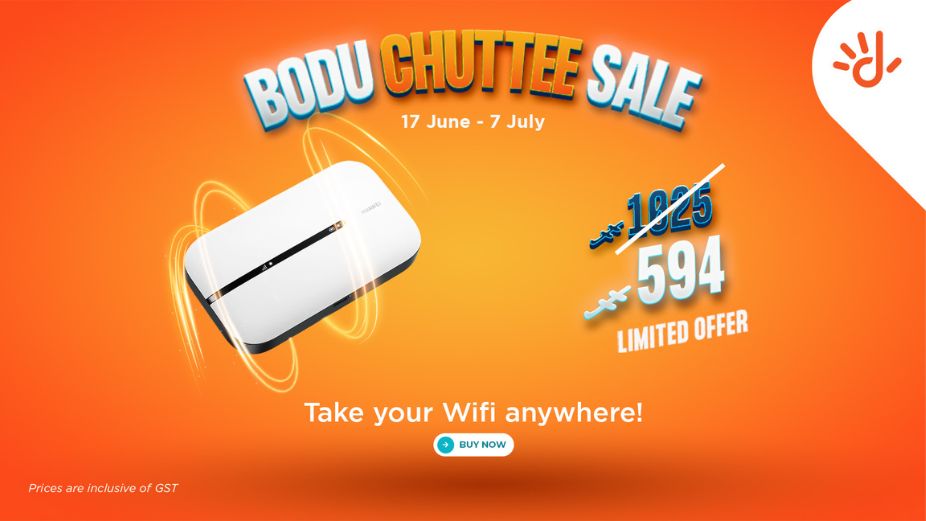 Dhiraagu has announced a special Bodu Chuttee Sale with a discounted price on the Dhiraagu Mifi device. You can now take your Wi-Fi anywhere with Dhiraagu on your school holiday travels. 
Under this promotion, all customers who purchase a Huawei 4G Mobile Wi-Fi device from  Dhiraagu can enjoy a special 50% discount at only MVR 594 for a device! This is a limited-time promotion, only valid till 7 July 2023. Customers can purchase the device through the  Dhiraagu website at https://bit.ly/3JBsZqn.  
"Our main focus is always to keep the people living in the Maldives seamlessly connected – anywhere, any time. This special promotion is a great opportunity to ensure that you stay connected with your loved ones as you travel this holiday season and don't miss any special moments," stated Jaishan Hameed, Assistant Manager of Public Relations at Dhiraagu.  
For more information about the Dhiraagu data plans on the go, visit https://bit.ly/3CVHyBz.  
Dhiraagu continues to enrich the lives of people living in the Maldives by providing them with exciting, new offers.