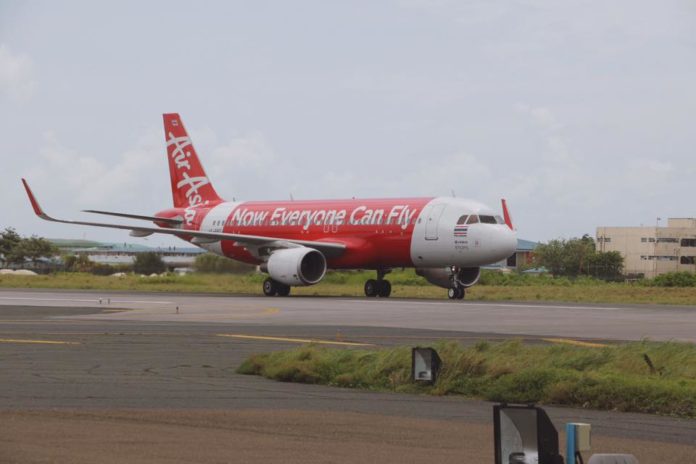 Thai AirAsia, a joint venture of Malaysian low-fare airline AirAsia and Thailand's Asia Aviation has started their operations into Maldives- Velana International Airport. The maiden flight on this route flew from Don Mueang International Airport and landed at Velana International Airport at 11:30 am on the 11th of August 2017.
The maiden flight carried over 170 passengers into Maldives. The airline was received at the airport with a grand welcome. According to Thai AirAsia's passenger sales agent, the airline would operate daily flights between Bangkok and Male'. Since the announcement of the route on June 14th, the airline has been selling tickets at a special promotional rate of USD 99 one way.
Bangkok is an extremely popular destination among local businessmen as well as leisure travellers, it's no surprise that over 16400 tourists visited Bangkok from Maldives citing a 3.4 percent increase from the previous year.
Founded on 8th December 2013, Thai AirAsia has a fleet of 54 aircraft of which 50 are Airbus A320-200 and 4 of them being the recently launched Airbus A320neo. AirAsia already operates scheduled flights between Kuala Lumpur, Malaysia and Male', Maldives. Thai AirAsia made a net income of 1.99 billion baht in 2015.