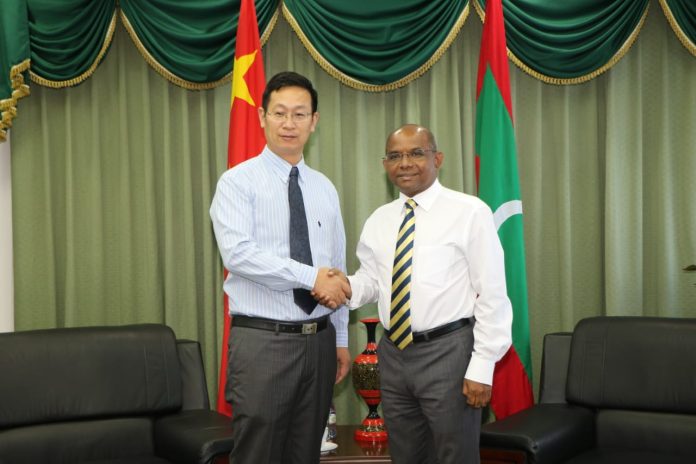 Foreign Minister, Abdulla Shahid has stated the administration of Maldives is ready to agenda more projects with China & will work to reinforce the relationship between two countries.
Minister Shahid said that China has always been and the country will continue to assist the Maldives as a crucial economic and bilateral development partner of the Maldives, in an interview with the Chinese news media outlet, Xinhua. The Maldivian government is committed to working with China in further strengthening the ties of bilateral relations.
Minister Shahid highlighted that the Maldivian citizen appreciates the support and aid provided by the government of China and the Chinese people, in fighting the spread of the COVID-19.
"The government of Maldives remains committed to working with China in completing the ongoing projects and to engage in new ones in the future," Minister Shahid said.
According to the Foreign Minister, the assistance received from China to the Maldives over the past years has highly contributed to the socio-economic development and infrastructure of the country. Social housing and the implementation of infrastructure projects to human resource development are some of the notable projects which have been developed in the Maldives during the past years in association with the Chinese government.