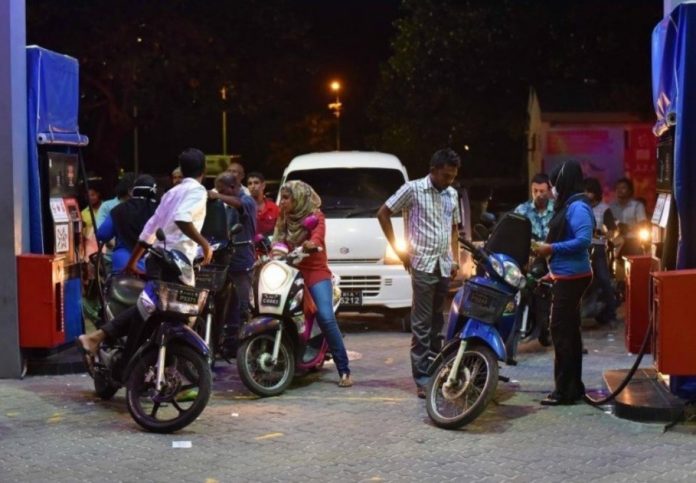 A statement published by State Trading Organization Plc (STO), the largest supplier of petrol and diesel in Maldives, indicated that they have increased the price of petrol and diesel due to the bumps on world market price of oil. The price of petrol was increased by 30 Laari per liter and diesel by 20 Laari per liter.
STO stated that with this new change in price, now 1 liter of petrol will be sold for MVR 8.95 and diesel for MVR 8.64 respectively, effective from today onwards.
STO brought price changes to petrol and diesel recently in June month where they reduced the price of a petrol liter by 30 Laari and a diesel liter by 51 Laari as a result of the reduction of duty imposed on oil by the government. Since June till date, STO has been selling 1 liter of petrol for MVR 8.65 and diesel for MVR 8.44 respectively.