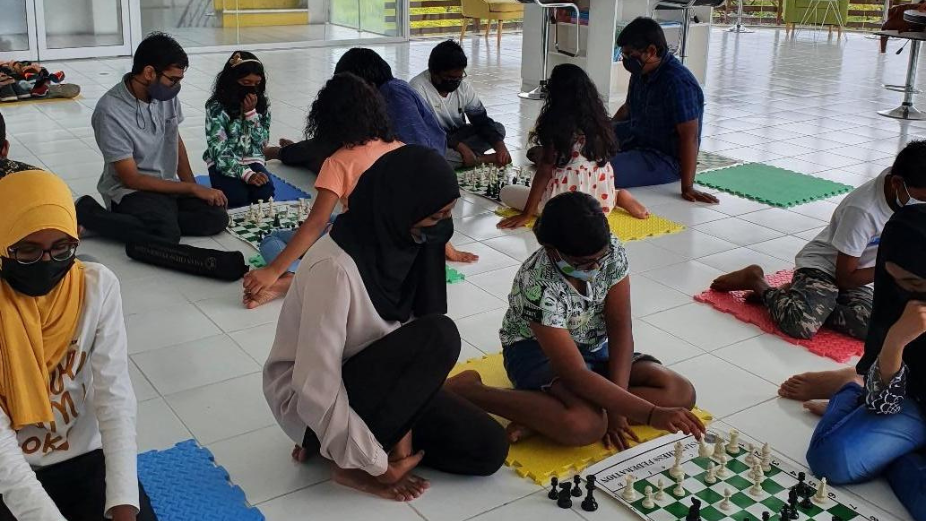 According to educational experts, education entails more than merely learning lessons in a school setting. While traditional schooling comprises of classes on a certain subject that provide knowledge to students, this is usually not a holistic method. The purpose of the above comment is not to lessen the significance of traditional schooling by any means. Rather, the intention is to highlight the different components of learning and education, which include elements such as developing students' thinking capacities and providing them with new skills and abilities useful in everyday life.
As such, theCircle is an initiative by Ugail Foundation, with assistance from Housing Development Corporation, that strives to empower adults and children of all ages, with a special focus on their critical thinking skills. TheCircle, which was founded in 2019, aspires to build a community of intelligent, imaginative, and creative people, and it has thus attracted over 7000 participants in a short span of time.
The programmes under theCircle umbrella include (but are not limited to) Leaders of Tomorrow, Coding and Critical Thinking, Advanced Coding, Coding for Apps and Creative English. The primary goal of these programmes is to provide participants with valuable knowledge while also improving their critical thinking and other essential skills. The capacity to think clearly and rationally and grasping the logical link between concepts is referred to as critical thinking. Essentially, critical thinking necessitates the development of reasoning abilities, and the cornerstone of critical thinking is founded on being an active learner, rather than passively accepting knowledge. This is also the spirit in which theCircle's programmes are carried out. The emphasis of the content delivered in these programmes is not on the student determining the correct answer to a problem. Rather, the emphasis is on how the answer is arrived at. As such, the programmes enable learners to think from different perspectives, use critical and creative questions as well as understand and appreciate the different viewpoints of others while also asserting your own position in a respectful manner.
TheCircle's Leaders of Tomorrow programme is another noteworthy initiative aimed at exceptional 13–17-year-olds. This programme strives to foster leaders who are educated, innovative, and capable of serving their communities. Participants learn how to thrive and become leaders in their fields of interest. They also learn how to acquire knowledge, become aware of how the world around them operates and how it changes over time, as well as how to think, communicate, and network. They also learn how to portray themselves in the best possible light, even in the most difficult situations.
The sessions of theCircle are conducted by Professor Ugail as well as different subject experts from the United Kingdom. This is a feature which enables the participants to learn from the experience of the experts as well as be aware of the world outside of their day-to-day surroundings.
While the majority of theCircle's programmes are delivered online to encourage more participation and ease of access, theCircle, with the assistance of HDC, has also developed a physical place -theCircle Space- where learners may gather. TheCircle Space, located on the third level of Hulhumale's central mall, is a free space that may be utilised for a variety of activities. It is the perfect location to get away from the hustle and bustle of the loud city for some quiet reading, to get some work done or to conduct intellectual discussions. In addition, theCircle Space also hosts special programmes over the weekend for children such as art competitions, creative writing, and creative thinking sessions.
TheCircle's initiatives, with the support of Housing Development Corporation, are significant in their contribution to the development of a new generation of educated, inventive, skilled, and creative persons who will be a tremendous benefit to the community in the future.