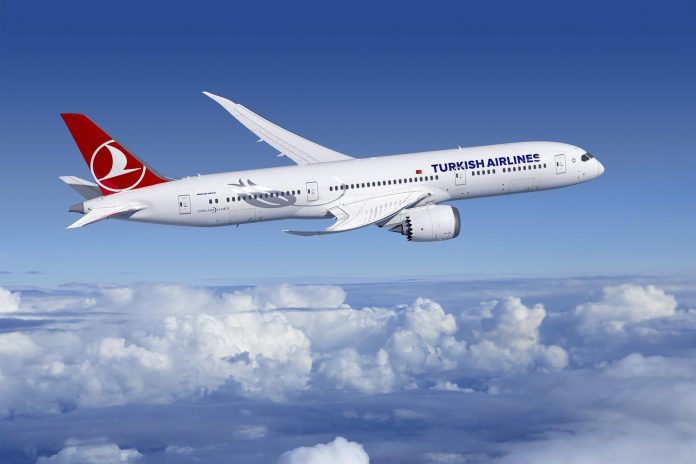 Expedite Maldives, the general sales agent for Turkish Airlines in Maldives has announced promotions for travel trade shows all around the globe in the year 2020. Starting off the year with special fares for EMITT and FITUR 2020.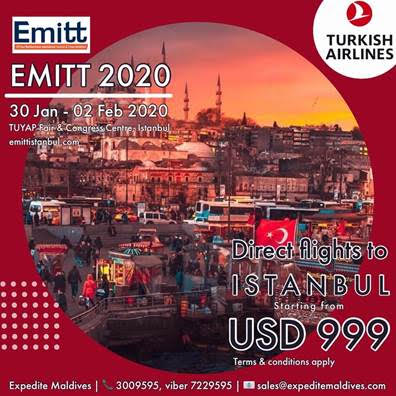 EMITT 2020 (East Mediterranean International Tourism & Travel Exhibition) is one of the top four tourism exhibitions worldwide, enabling the chance to meet industry professionals and tourists, looking for new and exciting travel opportunities from various destinations and travel service companies from across the globe. Turkish Airlines's special fair rates allow direct flights starting from USD 999 from Male' to Istanbul.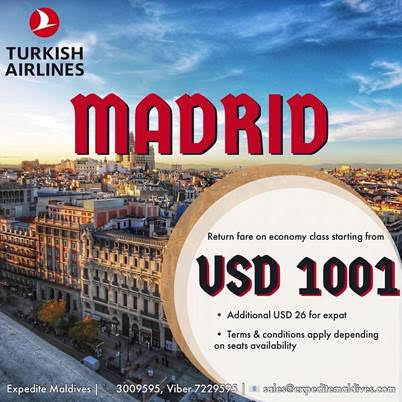 Travel to Madrid with Turkish Airlines to join FITUR: the global meeting point for tourism professionals and the leading trade fair for inbound and outbound markets in Latin America with return fare in economy class starting from USD 1001(additional USD 26 for expatriates). The promotion is carried out between 22- 26th January 2020.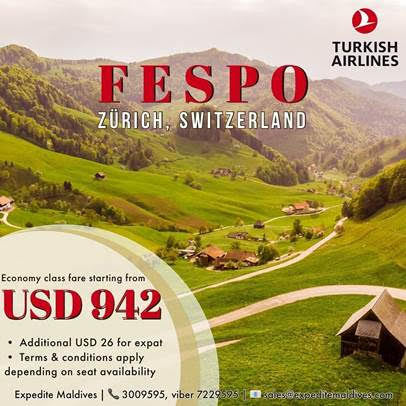 Followed by discounted fare rates for individuals and groups travelling to FESPO 2020. Between 30th January to 02nd February 2020 travel with Turkish Airways to Zurich, Switzerland in fare starting from USD 942( additional USD 26 for expatriates ).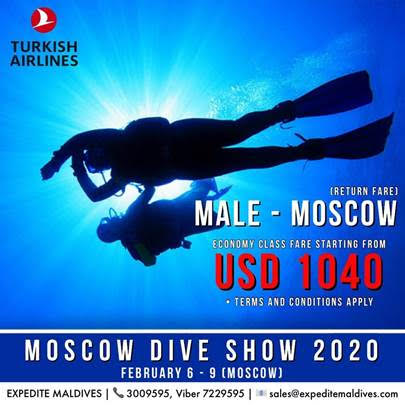 Turkish Airways offers promotional rates for Moscow Dive show 2020 which is set to carry out in the upcoming month. Moscow Dive show 2020 is the largest exhibition for people interested in active lifestyle and water-based sports. Direct flight from Male' to Moscow during this promotional period is rated for USD 1040.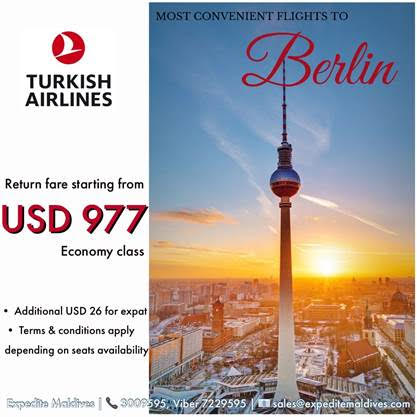 ITB Berlin is the world's leading travel trade show. This business-to-business travel trade show and convention is attended by key travel industry leaders, buyers and international exhibitors from all over the world. The promotional fare from Turkish Airways to ITB Berlin 2020 start from USD 977 (additional USD 26 for expatriates). Ticketing period for the promotion is 04- 08 March 2020.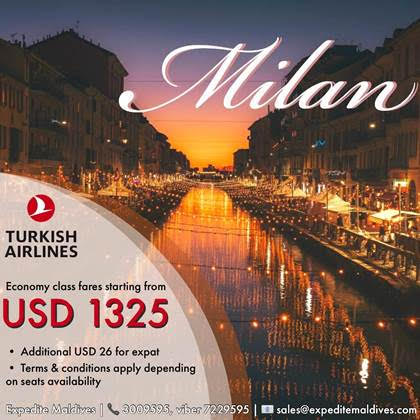 Turkish Airlines fly daily four times to Milan from Istanbul, offers promotional fares starting from USD 1325 (additional USD 26 for expatriates) for BIT 2020. For more than thirty years, Bit promotes the meeting between decision-makers, industry experts and carefully selected and profiled buyers from geographic areas with the highest rate of economic growth and from all sectors of the chain. Ticketing period for BIT 2020 promotion is 09 – 11 Feb 2020.
Turkish Airlines, the national flag carrier airline of Turkey travels to over 300+ destination with special fares all around the year.