The Ambassador of the United States of America to the Maldives, Alaina Teplitz paid a courtesy call on the Minister of Foreign Affairs, Abdulla Shahid, on the sidelines of the Fourth Indian Ocean Conference on 4th of September.
During the meeting held at Paradise Island Resort, both the Foreign Minister and the Ambassador held discussions on the existing bilateral relations and explored on expanding the cooperation between the two countries especially in the field of counter-terrorism and counter-radicalization.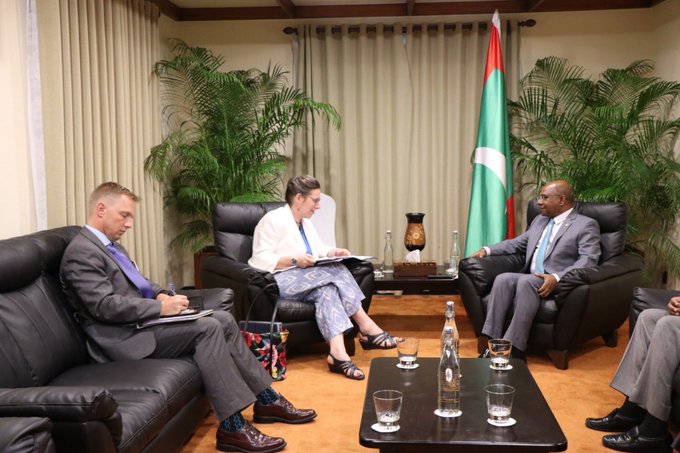 Minister Shahid also expressed appreciation to the US Government for the continued efforts and assistance provided and assured his commitment to increasing cooperation between the two countries in various areas that are of mutual benefit.
Foreign Minister Shahid was accompanied by Ahmed Khaleel, Minister of State for Foreign Affairs, Abdul Ghafoor Mohamed, Foreign Secretary, Shiuneen Rasheed, Director, and Fathmath Razana, Assistant Director at the Ministry of Foreign Affairs.