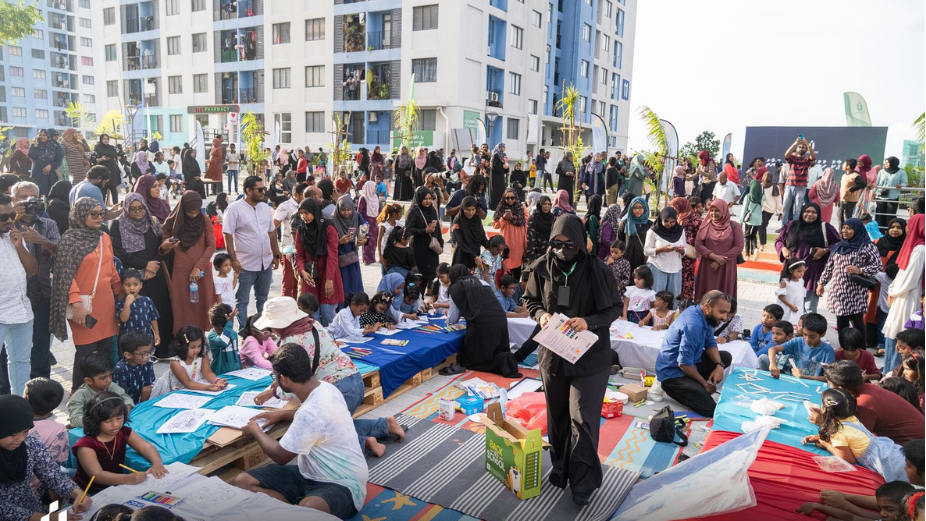 Urbanco officially inaugurated a new community park in the Phase II Hiyaa Flat area, extending from Hiyaa Tower H5 to H15, yesterday. The opening was celebrated with a lively children's evening.
The family-friendly inaugural event, organised by Urbanco, saw the attendance of senior officials from the company and numerous families residing in the local area. The event was brought to life with various activities designed to captivate and engage the young attendees.
Booths providing an assortment of games, song performances, face painting, and a selection of light food formed the heart of the evening, offering fun, enjoyment, and community spirit under the open skies of the newly inaugurated park.
The Hiyaa Park is a project developed by the Road Development Corporation (RDC) under a contract that was awarded on September 25th of the previous year. Initially proposed to be completed within a year.