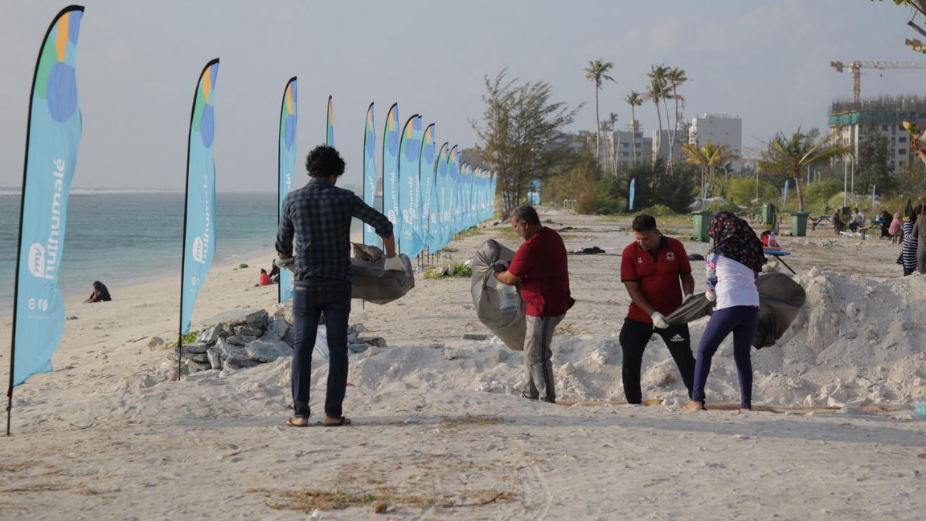 Hulhumale' is set to witness a large-scale clean-up event organised by Urbanco as part of its 'Dhuniye Magey' campaign. While June 5 is traditionally celebrated as World Environment Day, the clean-up event has been scheduled for Saturday, May 10, in Hulhumale'.
The event, which aims to raise awareness about environmental conservation, will kick off at 7:30 am from the Channel Park Beach area. A total of seven areas in Hulhumale' will be targeted for clean-up, specifically focusing on the residential areas in Phase I and Phase II. To ensure efficient cleaning, these areas will be divided into separate teams, each assigned to a specific location. The clean-up activities are expected to conclude by 10:45 am, followed by water sports activities to conclude the event.
Urbanco's 'Dhuniye Magey' campaign, under which this event is organized, has been dedicated to promoting environmental awareness and combatting global environmental change and degradation. Throughout the year, Urbanco has planned various initiatives as part of the campaign to further establish Hulhumale' as an eco-friendly smart city.
The clean-up event in Hulhumale' serves as a significant highlight of Urbanco's ongoing efforts to save the environment and protect the delicate ecosystem of the Maldives. With the participation of schools, government companies, and ministries from the greater Male' region, the event aims to bring together a diverse range of stakeholders united in their commitment to environmental sustainability.