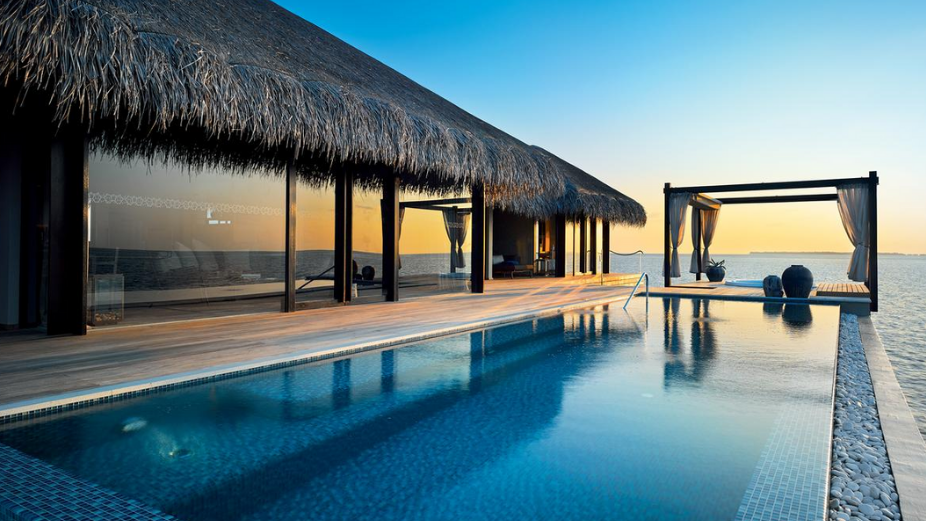 Velaa Private Island Maldives, the beyond-luxury resort in Noonu Atoll made a donation totaling MVR 750,000 to 3 non-profit/non-governmental organisations (NGOs) in Malé 1 April 2021, as part of the resort's yearly donation plan and in celebration of a great start to the year.
Care Society, Cancer Society of Maldives and Maldivian Thalassemia Society will each receive MVR 250,000 as a part of Velaa's charity program and the support of these 3 health care organisations commenced in 2018 – in conjunction with the resort's 5th Anniversary.
"After a challenging last year, we are pleased to be able to do our part by giving back to the Maldivian community for the continuous support over the years. It is of greatest importance that we are able to empower the communities that transform the lives of so many people in the Maldives," said Jiří Šmejc, Owner, Velaa Private Island Maldives.
About Care Society
Care Society was founded on 9 November 1998 in the Maldives, is the largest non-profit organisation in the Maldives. Since its inception, it has served in various fields of humanitarian work. Care also played a key role in post-tsunami relief operations in the Maldives. In 2004, Care introduced community-based rehabilitation programs with the main objective of enhancing the livelihood of disable people through empowering local communities.
About Cancer Society of Maldives
Cancer Society of Maldives (CSM) is a national community based (non-profit/non-governmental) organisation formed for the purpose of reducing the incidence and impact of cancer in the Maldives. CSM contributes by creating awareness about cancer, providing support and circulating information and resources so as to enhance the experience of people fighting against cancer.
About Maldivian Thalassemia Society
Maldives Thalassaemia Society (MTS) was inaugurated in 1994 with the sole purpose of improving and enhancing the quality of lives of thalassaemics in Maldives.
MTS is run by an executive committee consisting of members who are parents, patients and volunteers. The organisation is supported by volunteers and members who are both parents and patients.
Nestled within the constellation of islands that form the Noonu Atoll in Maldives, Velaa Private Island takes exclusivity to the next level with facilities and service that go beyond traditional resorts. Designed by award-winning Czech architect Petr Kolar as "an elegant fusion of Maldivian culture with contemporary luxury, intimate with Maldivian nuances".
Velaa Private Island is the realisation of a dream to create a 'beyond luxury' exclusive boutique hideaway in the Maldives. Velaa means "Turtle" in the local language – named after generations of sea turtles that flock there to nest and hatch. From a broader "bird's eye view" which greets arrivals by seaplane, the island's exclusive over-water villas are also constructed to resemble the head of a turtle, with the island forming the body.
The resort comprises 47 private villas, houses and exclusive residences. While 18 of the 47 are built over water, the Romantic Pool Residence can only be reached by boat, allowing even more privacy and exclusivity.