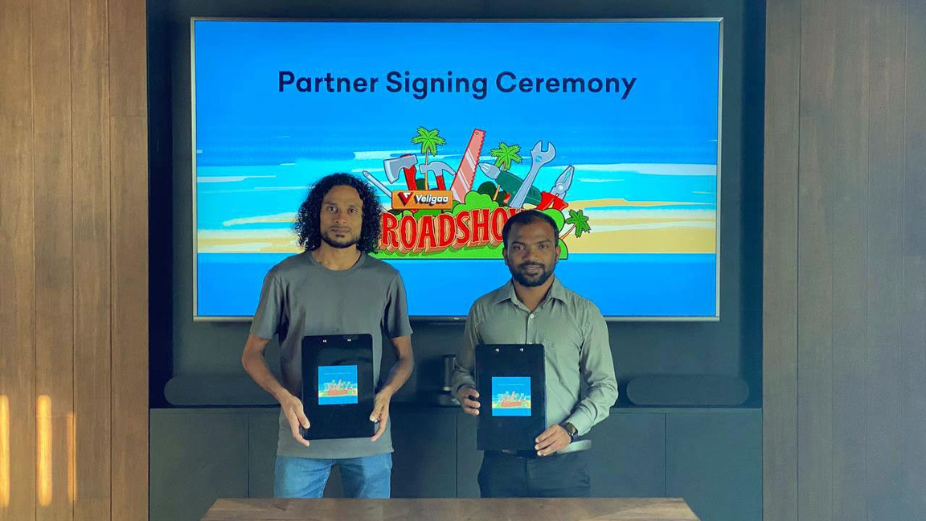 Leading hardware retailer, Veligaa Hardware has announced the 'Veligaa Roadshow 2022'.
This event will be held to promote the products and services provided by Veligaa Hardware & Blanc, and will take place in two locations — GDh. Thinadhoo & HDh. Kulhudhufushi. The main objective of the event includes further strengthening the relationship between Veligaa Hardware and craftsmen and the regional distributors. 
Veligaa Roadshow 2022 will consist of two components. The first event is the meetings with businesses and craftsmen to showcase product portfolio available at Veligaa. This will be followed by an onsite roadshow to promote the product portfolio, where customers can experience and learn more about the products from specialists. Customers can also place orders during the roadshow, visit and win gifts. 
The first event is scheduled in GDh. Thinadhoo, from September 24 – 26. GDh. Thinadhoo event partner announcing and signing was held at Veligaa Hardware Office on 18th September 2022.
The GDh. Thiandhoo event partners include Havaru NGO (Event Organizing Partner), Thinadhoo Island Council (Host Partner), Gaafu Online (Regional Media Partner), Thinadhoo Association for Youth Development & Empowerment (Associate Partner), Gaafu Media Group (Photo & Videography Partner), Nova Tech (Printing Partner), Thinadhoo WDC (Endorsing Partner), GDh. Atoll Council (Endorsing Partner), and Water Deck (Food & Beverage Partner).