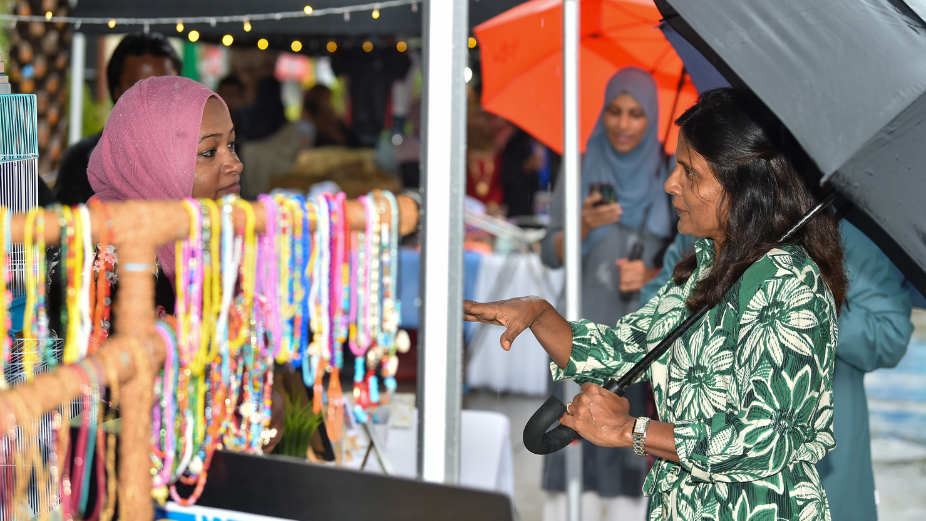 The 'Vunadhaana Festival 2022' has been organized and held by the Business Center Corporation (BCC).
The exhibition was held as part of the administration's efforts to create an enabling and inclusive business environment for promoting small and medium-sized enterprises (SMEs). First Lady Fazna Ahmed toured the exhibition on Thursday, visited the various stalls set up at the exhibition and inquired about the products and services on display.
The exhibition provided the opportunity for 60 SMEs to showcase their products and services. Held on November 16, 2022, from 4-6 p.m. and 8-11 p.m. at the Artificial Beach in Malé, the exhibition also featured information about the services offered by state-owned enterprises (SOEs) and BCC.