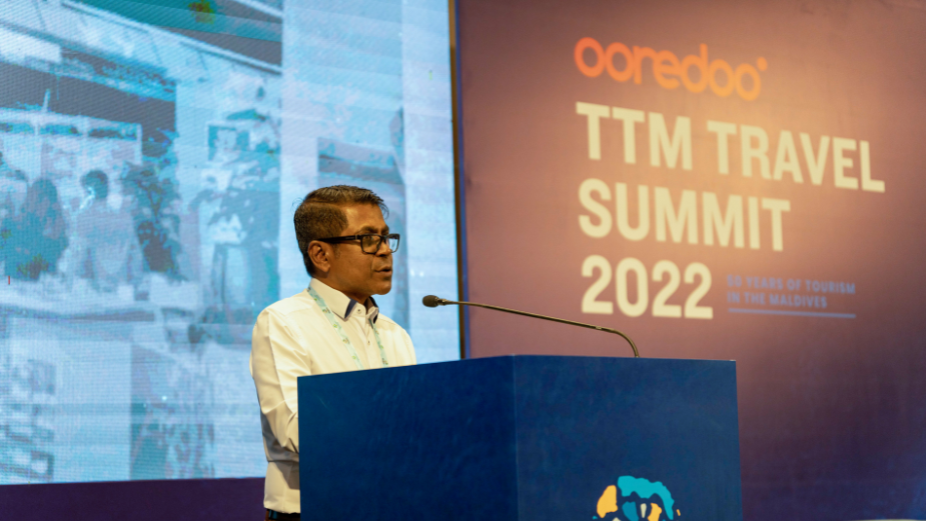 Maldives Marketing and Public Relations Corporation (MMPRC) Chief Executive officer and Managing Director Thoyyib Mohamed predicts that the Maldives would reach its target of 1.6 million tourist arrivals by early December.
MMPRC plays a vital role in promoting the Maldives as an ideal tourism destination in international markets. Thoyyib stated that attempts to attain this aim began as soon as President Ibrahim Mohamed Solih announced the targets and goals. He noted that MMPRC consistently strives to surpass the established goal.
On October 31, this year, 1.3 million tourists arrived in Maldives, surpassing the arrivals for the same period during the previous year.
Thoyyib added that MMPRC took a different strategy to marketing the island nation when it closed its doors to tourists during the outset of the COVID-19 pandemic, attributing the current level of tourist arrivals to these efforts.
"We are individuals who must adjust to the changes in the world. In this, we remain steadfast. Consequently, TGST, the most profitable tax today, is derived from tourism," he stated.
Statistics from the Tourism Ministry indicate that 1,354,828 tourists have visited the Maldives so far this year, a 32.5% increase over the same period last year. In addition, last October marked the highest number of tourist arrivals in the history of Maldivian tourism.
Under the direction of Thoyyib, MMPRC has hosted webinars and e-learning programs, participated in exhibitions and fairs, and conducted collaborative marketing efforts and outdoor advertising campaigns in order to promote and market the Maldives worldwide.