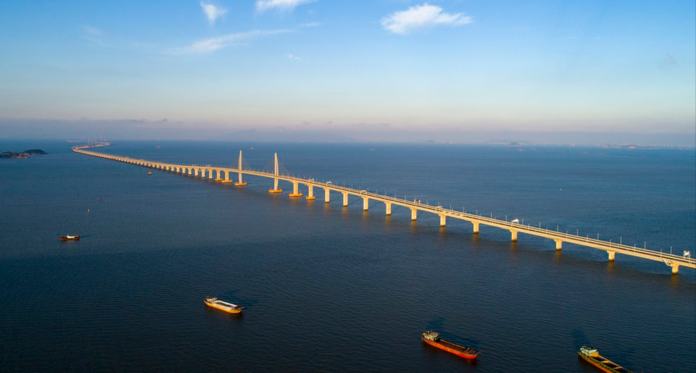 China is set to open the World's Longest Sea-Crossing Bridge ever built, nine years after construction began.
The Hong Kong-Zhuhai-Macau Bridge connects Hong Kong and Macau to the Chinese mainland and covers 34 miles (55 kilometers). It consists of a 22.9-kilometre oversea bridge and a 6.7-kilometer undersea tunnel connected by two artificial islands.  
A total of 420,000 tonnes of steel was used to build the bridge, which is equivalent to 60 times the steel used to build the Eiffel Tower.
Journey times between the cities will be cut from three hours down to thirty minutes.
The structure is the World's Longest Sea Crossing and the Sixth Longest Bridge on Earth. It is estimated that the bridge will be in use for 120 years and will cut travel time by 60%.
The bridge will be open to traffic in the morning of 24th October and will be inaugurated by President Xi Jinping.