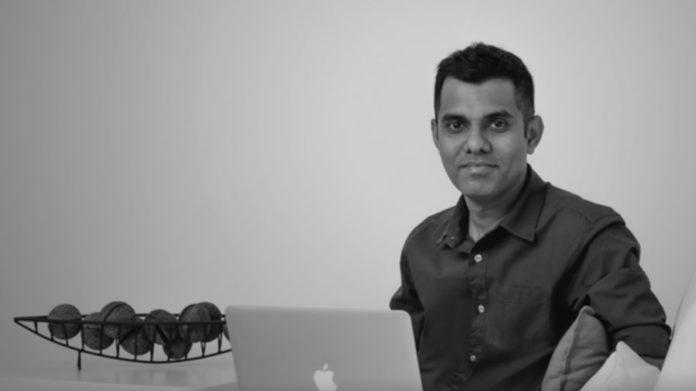 Think Associates known to many in the business community, as Think is the leading advertising agency in the country. For the last 11 years Think has remained steadfast in its work serving a host of businesses of varying sizes in different business sectors. CORPORATE MALDIVES spoke with Adheel Ismail who has been at the helm of the agency since its inception.
How did it all begin?
Though I always had an interest in design and worked in the industry, my design career started with Artline. We started THINK as a small boutique agency in 2005. One of the motivating factors that led me to pursue my career in advertising and design is the Maldives' official destination identity, the 'Sunny side of Life' which I designed. The logo was designed for a contest opened by Maldives Tourism Promotion Board. It's a privilege that even nearly after 20 years the logo is still popular and used, despite efforts to introduce a new destination logo. It was a great achievement then and still remains a huge boost of confidence, seeing the 'Sunny side of Life' used to promote and represent a premium brand such as the Maldives.
How was it like to start an advertising agency in Maldives back then, when such a concept was completely new to the country?
When THINK was developed, the concept of outsourcing advertising and marketing was a bit alien to the business community here. With a lot of convincing we were able to get a few businesses to do integrated marketing plans, which was fairly new at the time. It was when Wataniya (now Ooredoo) began their operations in Maldives that THINK got the opportunity to really structure itself as an advertising agency. As Wataniya was a well-established international company, they were well versed in professional marketing and were in fact seeking a local advertising agency to help them establish their image in the Maldives. It was the right opportunity for THINK to quickly adapt to the new environment. We are thankful to Wataniya for their support in developing THINK during our early years.
The 'advertising agency' concept was gradually accepted in the market and many businesses trusted THINK to drive their advertising. Today we are proud to be working with high profile local as well as international brands in the Maldives. Our biggest and most valuable client is now DHIRAAGU, the key partner behind our growth and success.
What are the biggest challenges you've faced so far and did you resolve them?
Maldives is a very small market, but the challenge and opportunity in the market is the varied and competitive brands. If you look at a lot of companies we work with – many of them are industry leaders. For most we have been the first retained agency. This meant that it required a culture and system change even within those organizations, moving from traditional in-house advertising departments to outsourcing total advertising. Promoting the concept and gaining trust was always a challenge. But then over the years we have overcome that obstacle by providing consistent and satisfactory results.
Another challenge was and has been forming and maintaining a skilled team of talent. Based on our experience, Maldivians prove themselves more creative compared to most other countries in the region. Almost all of our creative team consists of local talent. However, it's always difficult to source the right persons. Sometimes its just not only creativity or passion that we seek, but a balance of these skills with corporate culture. We are continuously working to expand the skill sets of employees.
At Think we our focus is more on total value creation, rather than just bottom line profits. As our Team is our most valuable asset, much emphasis is given to motivate and develop a cohesive team.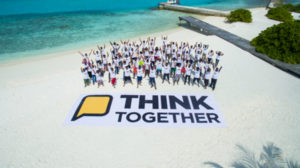 How do you perceive competition?
Given the competition between similar businesses in such a small market like Maldives, there's enough room for advertising agencies to secure high profile clients and make a name for themselves. In recent years we have seen the birth and growth of several creative companies, who offer the same services as we do. Though some of them have been short lived, others have placed themselves well in the market as direct competition. I have seen some very creative work from these companies. Such competition encourages us to push ourselves to change and innovate.
I think what differentiates THINK from the rest is our corporate culture. A strong corporate culture shapes everything you do. Having the right organizational environment can enhance your investment and keep your team motivated. Our scale of operations and varied service range is also a huge advantage.
We are also evolving our business to adapt to the changes in the market and enhance client service. The market is becoming more complex and new technology is defining ways of doing things and creating value for businesses.
I don't like to claim THINK as the most creative agency. But certainly we lead the industry. We are always seeking what's next and how we can stay ahead in the game.
Where do you see Think in the years ahead? 
I believe we have a good team that is capable of taking THINK to the next level. We are working consistently to put systems in place and to recruit new talent so that we can grow with the market in terms of its size and requirements. THINK has already made its mark in the Maldives and I believe its time we look beyond borders.