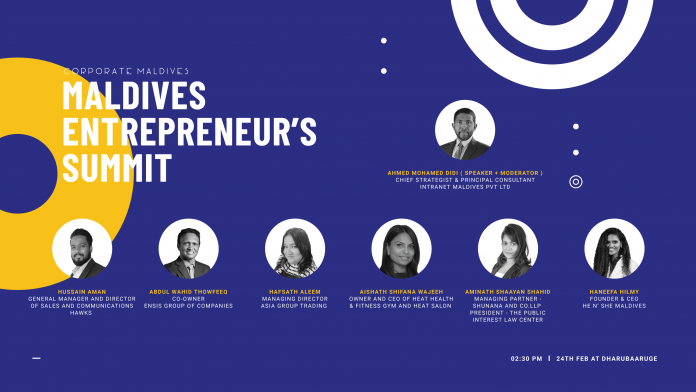 Maldives Entrepreneurs' Summit 2020 will kick-off on Monday, 24th February 2020, 2:30 pm at Dharubaaruge with leading and aspiring figures of Maldives.
Maldives Entrepreneurs' Summit 2020 will be a one on one session between the speaker and moderator. Summit is arranged in a way that the audience can interact with the summit speakers by asking questions during the summit. This is a unique conference for entrepreneurs within the country to network & share their knowledge in business, economics, and the importance of entrepreneurship & presenting ideas to advance it.
The summit aims to empower entrepreneurs in the Maldives with groundbreaking ideas and collaborations to solve major challenges, uncover new possibilities and develop revolutionary ideas and solutions, catalyzing innovation.
To kick-off, a keynote speech will be given by Ahmed Mohamed Didi, Chief Strategist & Principal Consultant at Intranet Maldives Pvt ltd who would be the moderator for the summit. Speakers of the summit include;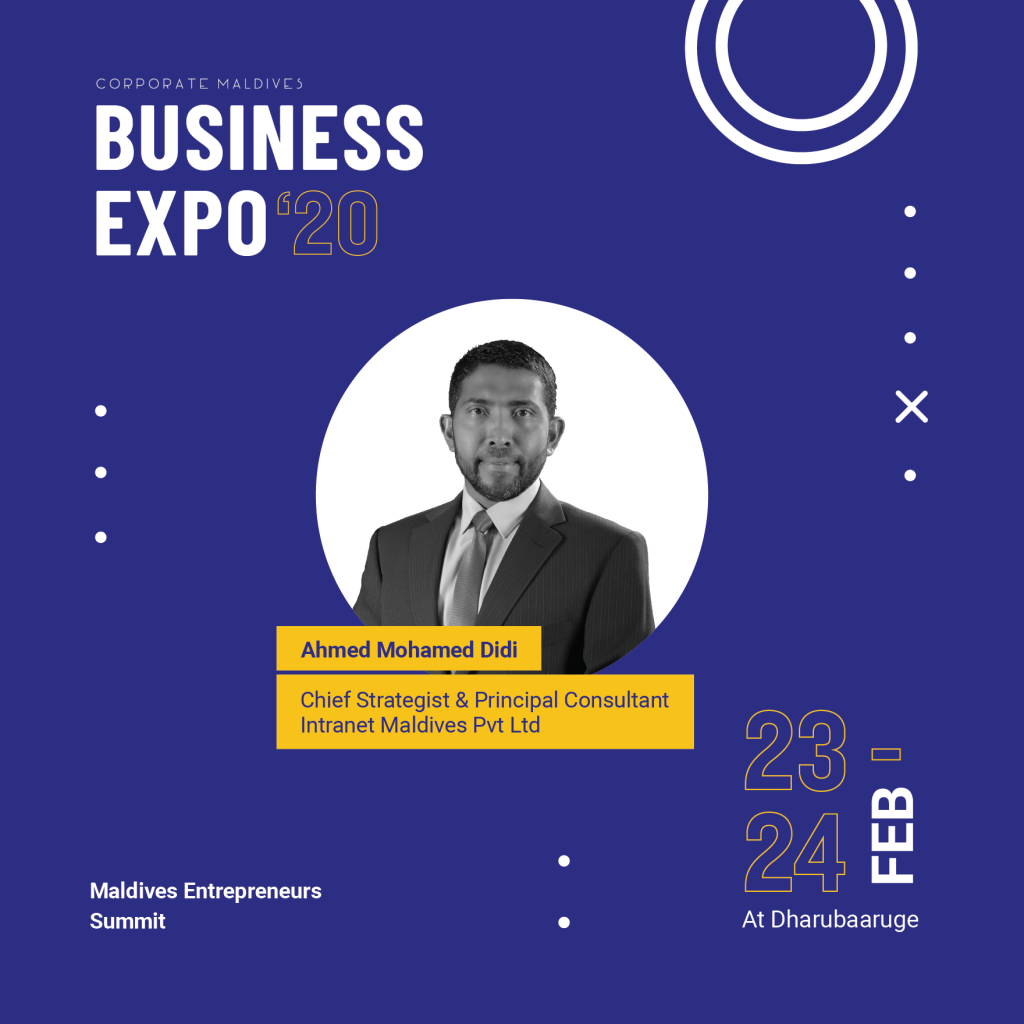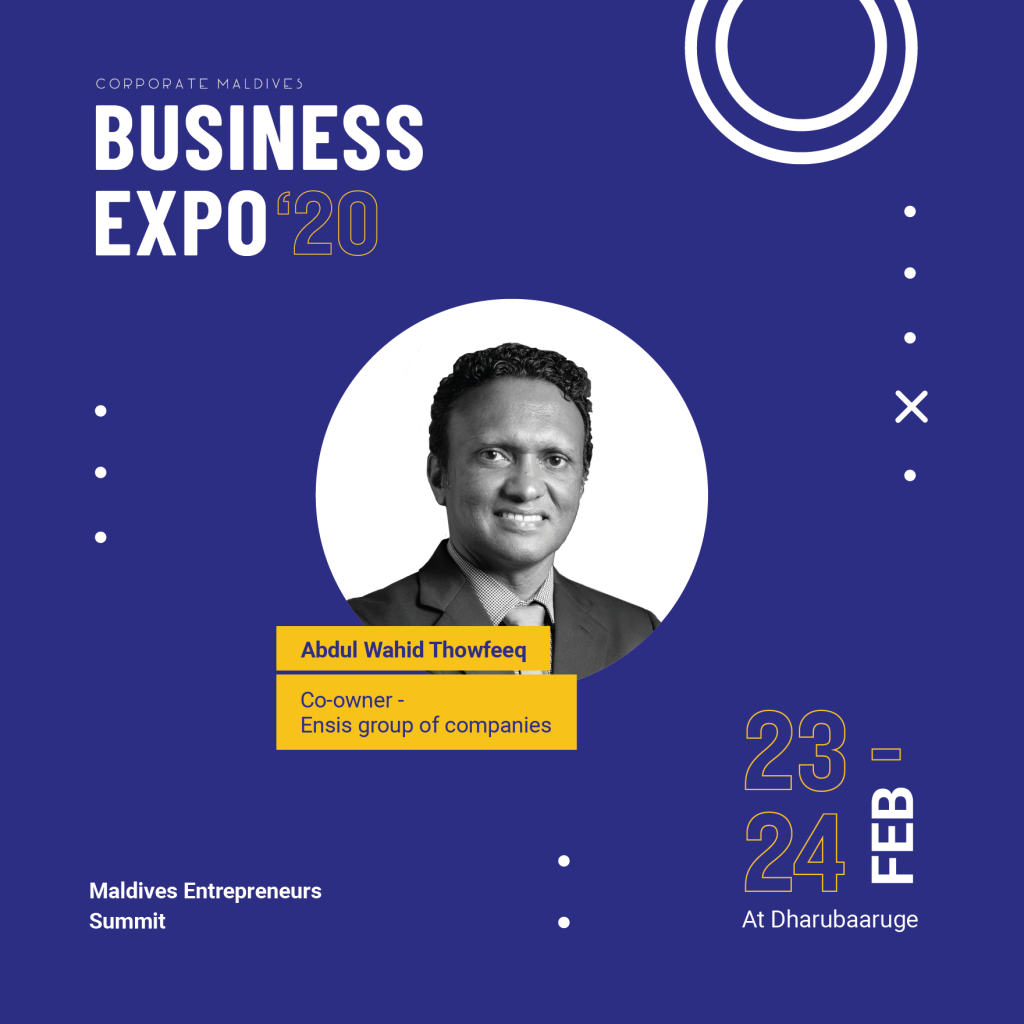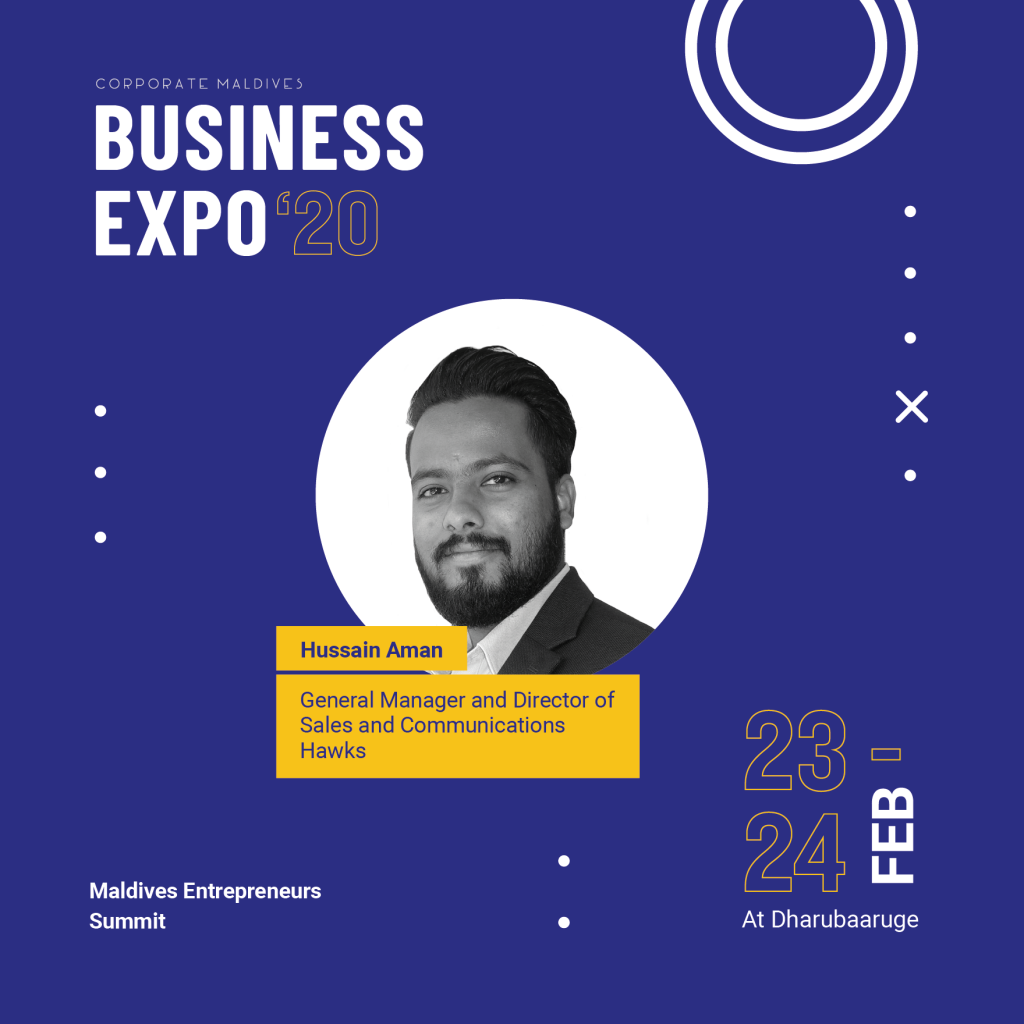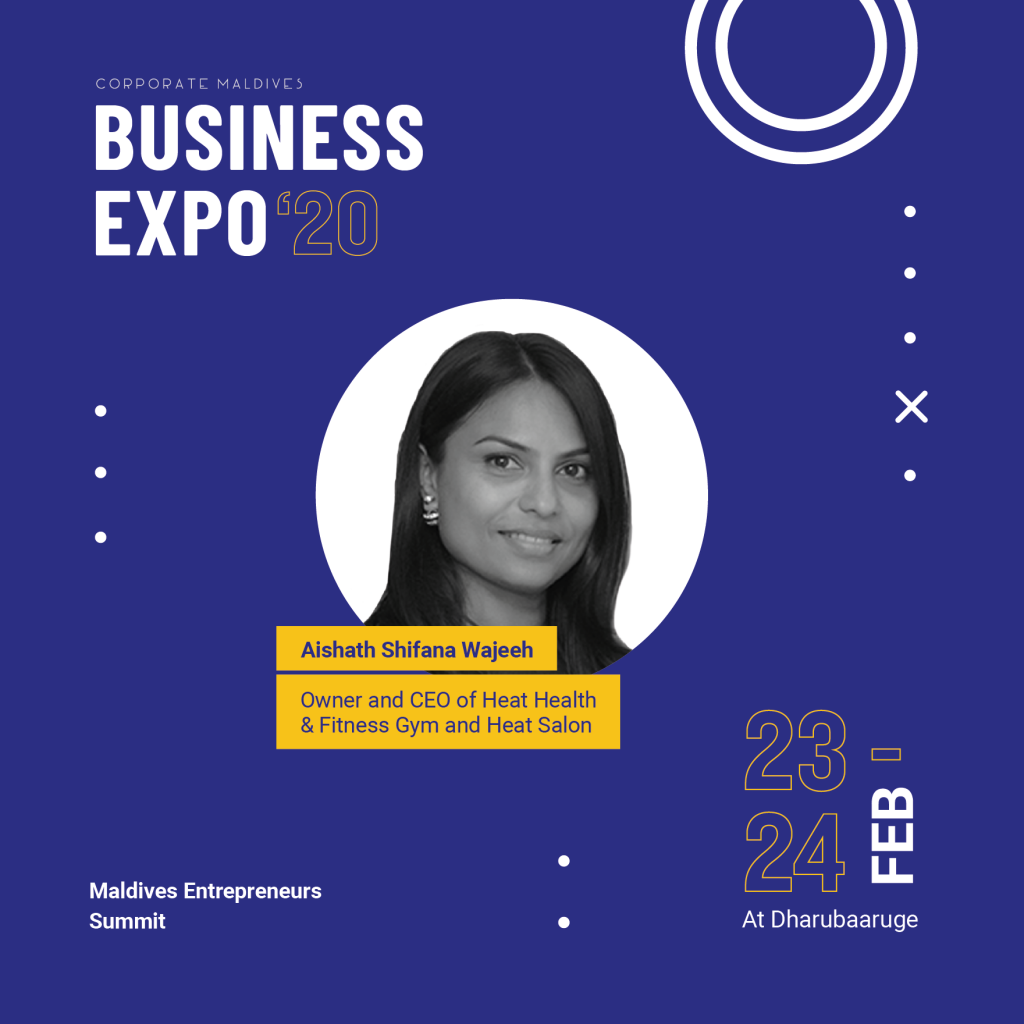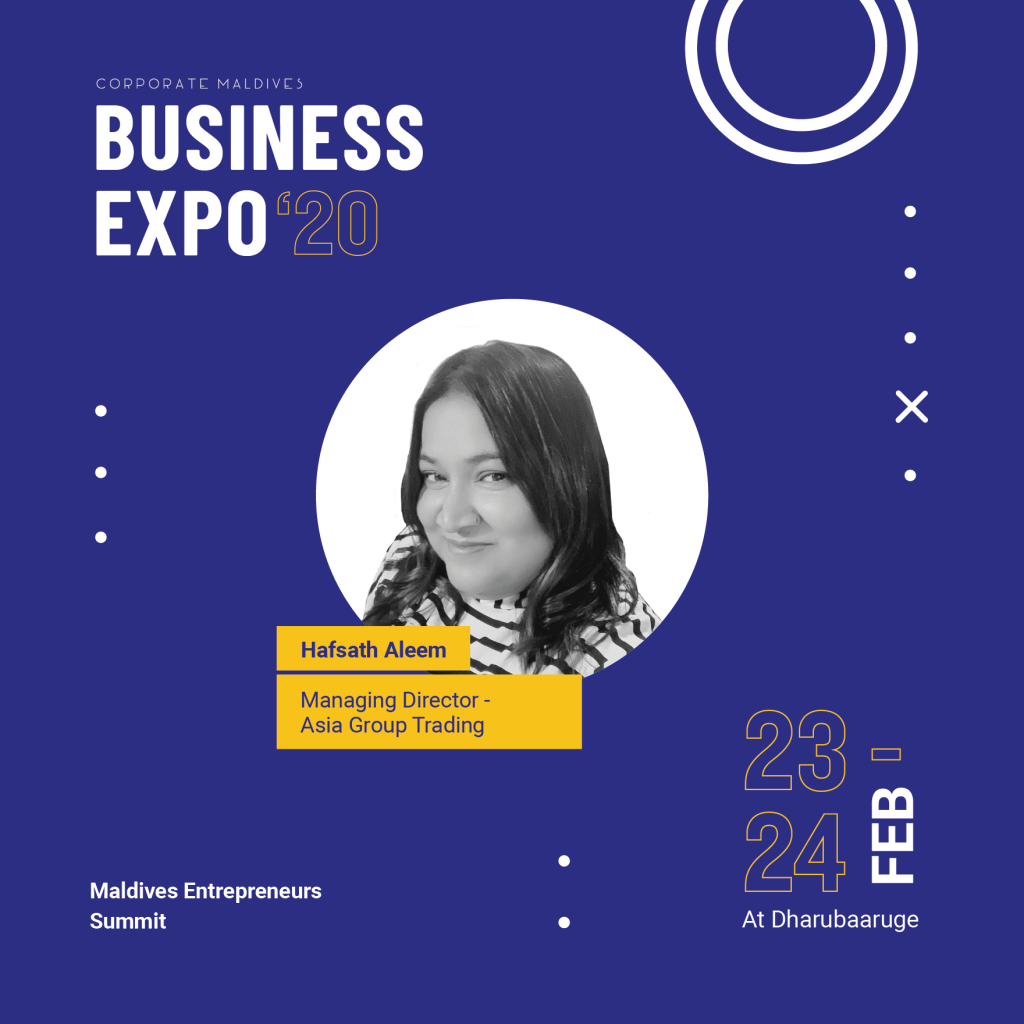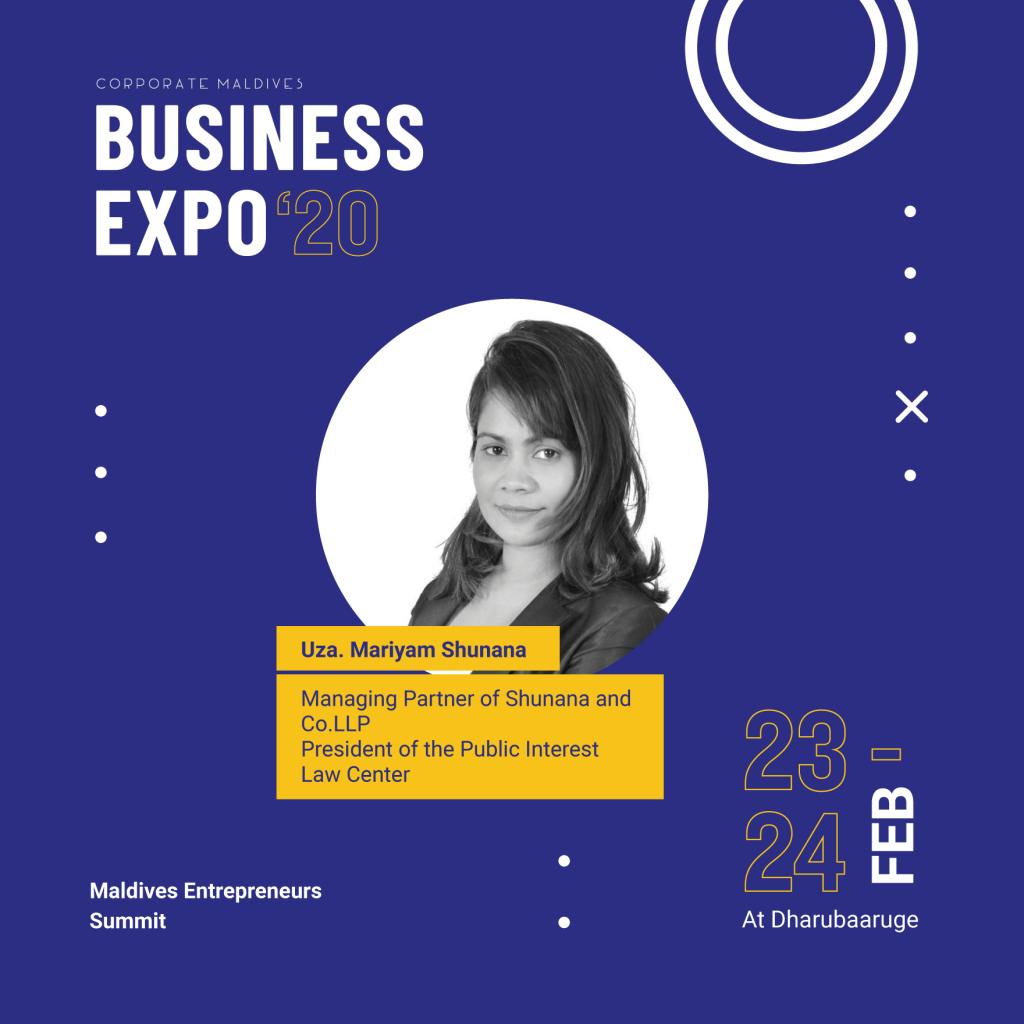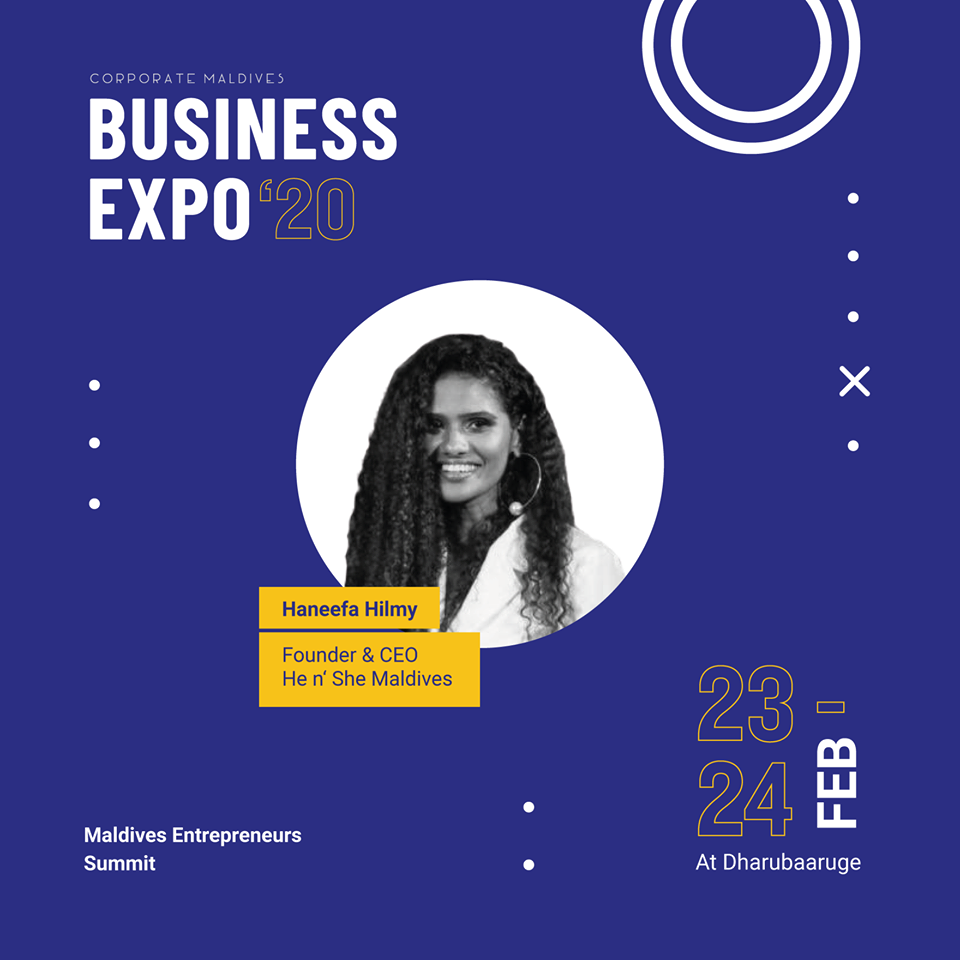 Register for FREE to attend the summit at qrco.de/BusinessExpo2020