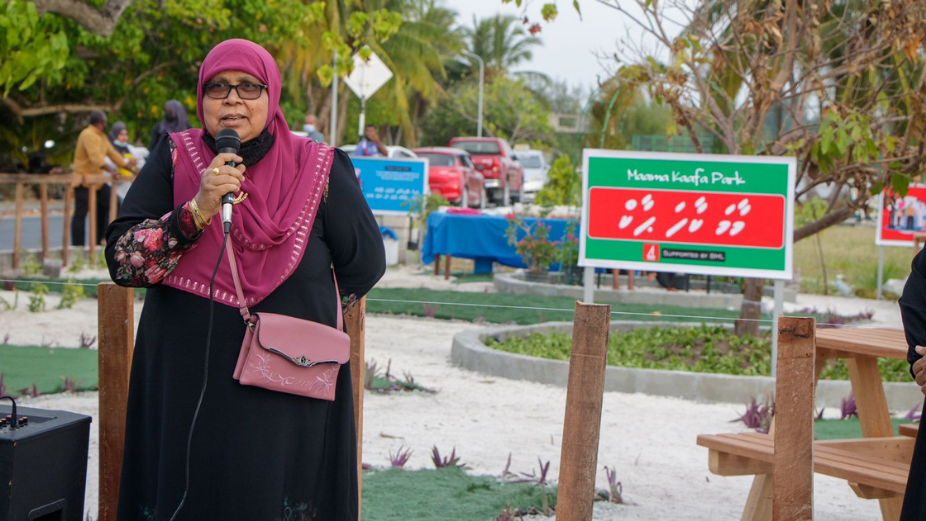 Under its Community Fund, BML has supported the development of a park dedicated to senior citizens in S. Feydhoo. 'Maama Kaafa Park' was opened for public today.
The aim of the project is to promote healthy lifestyles and wellbeing of senior citizens while encouraging seniors to engage in social activities and connect to their community. The park is shaded and equipped with benches and seating which allow senior citizens to enjoy outdoor games such as carrom, cards and chess. The park will also be used to hold monthly events such as health checkups and awareness sessions in partnership with NGOs in the region.
Commenting on the project, Shimla Ahmed stated "The idea of the 'Maama Kaafa Park' was to ensure that our grandparents get to enjoy their time and connect with family and friends. This is a special park dedicated to the senior citizens of our island and our hope is to see our grandparents happy and active."
The Community Fund is a program to empower individuals and NGOs to contribute to their communities through sustainable projects. As of today, the Bank has provided financial assistance for 60 projects across the country through this Fund.