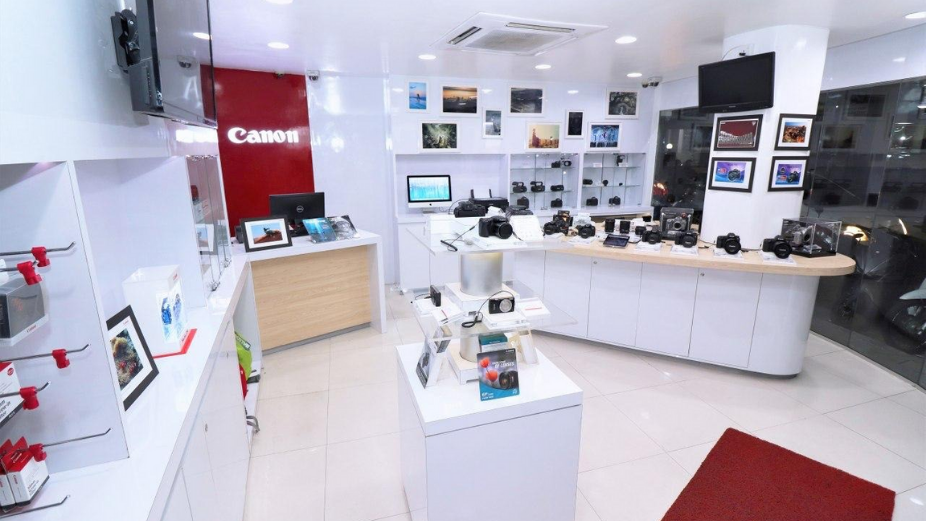 There are no limits to what an image can do- this best proven by Canon cameras. Whether you're shooting for pleasure or professionally, Canon EOS digital SLR cameras empower you to be creative. Canon EOS cameras enhance the photographic experience, whether you're a seasoned professional or a beginner.
EOS 5D Mark IV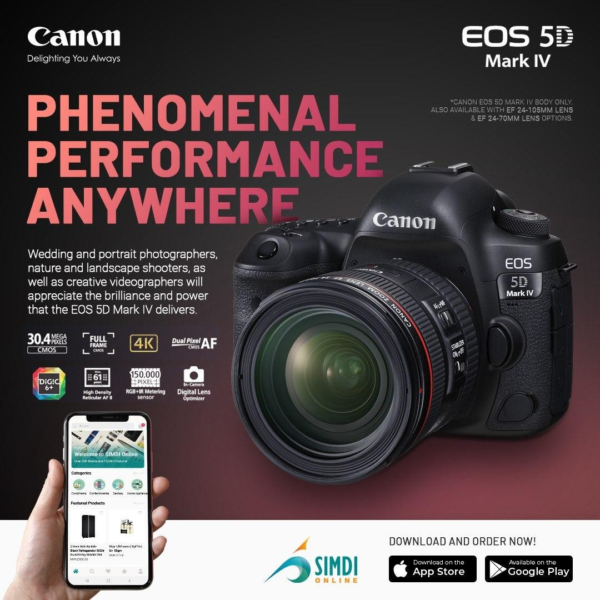 The EOS 5D Mark IV camera boasts a full-frame, high-speed CMOS sensor that's ideal for a broad range of applications with its remarkable high-resolution abilities. Measuring approximately 36.0mm x 24.0mm, the same size and ratio as a 35mm film frame, it records 30.4 effective Megapixels at normal ISOs of up to 32000.
EOS R System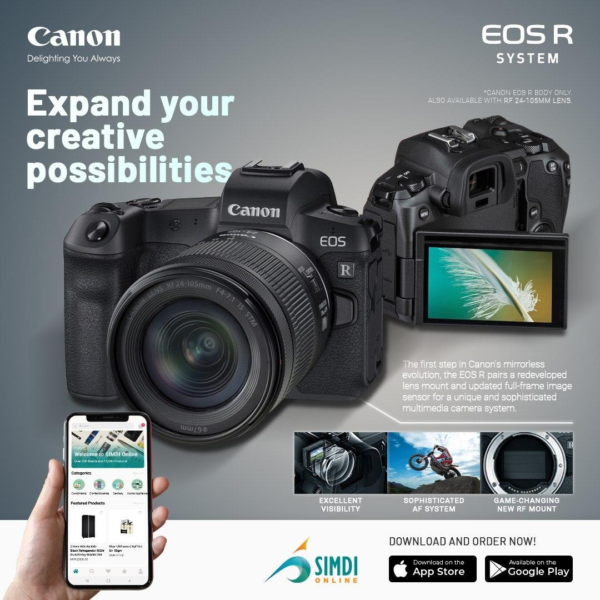 Marking a new chapter in the history of EOS, the EOS R system is built for imagemakers who demand high-performance capture, a full-frame sensor and excellent ergonomics. A 54mm diameter lens mount enables RF lenses to have large rear elements, while a mirrorless design brings them closer to the sensor for bright, sharp and compact lens designs. A 12 pin electronic connection delivers fast communication between the camera and the lens, facilitating a versatile and powerful system.
EOS-1D X Mark III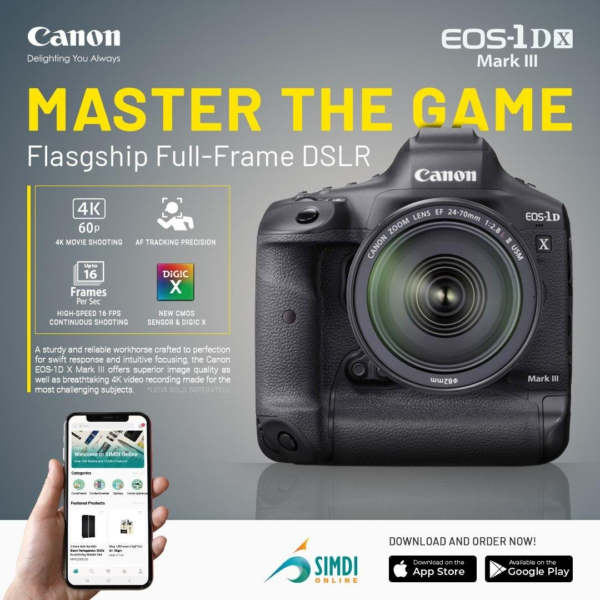 When conditions are tough, the light is poor but the pressure's on, the EOS-1D X Mark III lets you capture winning images before the competition. It's the ultimate creative toolkit, with superb low-light performance, deep learning AF and 5.5K Raw video.
From from low-end to ultra-high-end, SIMDI has a wide variety of cameras available for instant purchase through the SIMDI Online application. For demonstration and hands-on experience, customers can visit SIMDI showroom, Image Square Maldives, Galolhu Faith, Majeedheemagu and purchase your preferences.