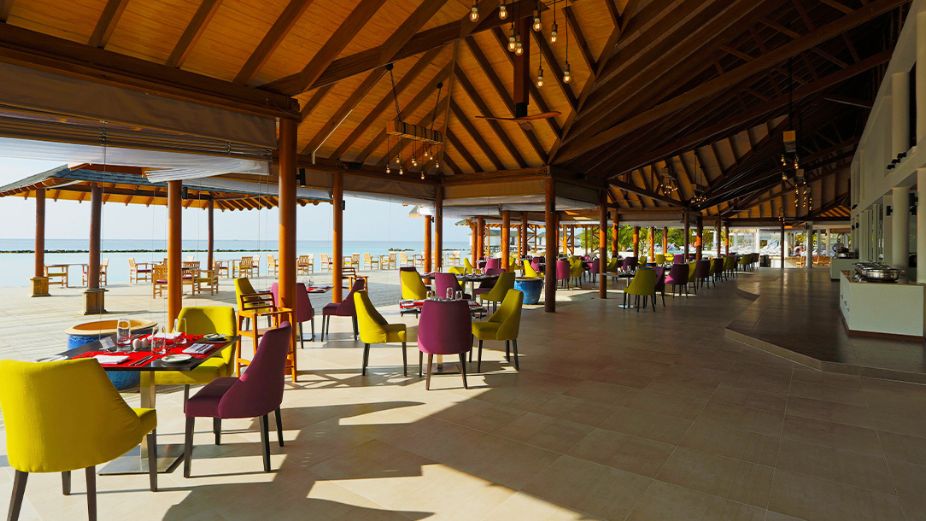 John Keells Group, the parent company of Cinnamon Hotels & Resorts has selected the Oracle Hospitality OPERA Cloud suite of products, including property management, sales and event management, and MICROS Simphony Cloud point-of-sale.
To best serve guests across their hotels, resorts, and restaurants, Cinnamon Hotels & Resorts was looking for a centralised, intelligent platform to run its operations. By choosing an integrated suite from Oracle, the company has ensured its staff members will gain a holistic view of its facilities and guests to better optimise administrative, technical, and service delivery tasks.
Its upcoming flagship project Cinnamon Life Integrated Resort in Colombo, Sri Lanka, as well as Cinnamon Dhonveli Maldives, Cinnamon Velifushi Maldives, and Cinnamon Hakuraa Huraa Maldives, were the first properties to launch the suite. The three resorts in the Maldives include contemporary suites and bungalows while Cinnamon Life Integrated Resort in Colombo will open its doors to residential apartments, large-scale events and meeting venues, vibrant restaurants and bars, world-class entertainment experiences, wellness centres, kids' clubs, and swimming pools, as well as other amenities. The group looks to introduce the Oracle solution across all other 12 hotels and resorts located in Sri Lanka in the near future.
"Visitors can choose from a number of properties when travelling, so the ability to create a consistent, extraordinary guest experience across the Cinnamon Hotels & Resorts brand is a key differentiator," said Nalaka Umagiliya, Chief Operating Officer – Group Information Technology, Senior Vice President, John Keells Group and Head of Business Systems, Leisure Group.
"We're confident that Oracle technologies will help us integrate our operations at scale, from the front desk to dining, leisure, and beyond. We anticipate that the property management functionality gained with OPERA Cloud will improve ease of use for resort staff and further enhance the guest experience."
With its cloud-based architecture and hundreds of pre-built integrations, OPERA Cloud has addressed the limitations of Cinnamon Hotels & Resorts previous system by enabling its hotels to easily connect their back- and front-office systems, making it convenient for the central reservation office to view room availability and make reservations at a new location. The centralised property management system now offers the brand a complete view of hotel operations, giving leaders comprehensive insights to make impactful decisions and identify opportunities for growth.
With OPERA Cloud Sales and Event Management software, hotel staff can conduct site inspections, check the availability of inventory, and make changes to the customer's bookings while on the go, streamlining operations and maximising revenue. And with MICROS Simphony Cloud, staff have an intuitive restaurant point-of-sale system that has helped streamline kitchen operations, reservations, inventory, and recipe management, all while helping ensure transactional and payment information is easily accessible and stored securely in a cloud environment.
By adopting an integrated system across the resort through a single vendor, Cinnamon Hotels & Resorts has given itself a simpler way to consolidate its back-office functions to automate administrative tasks, increase employee efficiency, and connect day-to-day operations across their properties and restaurants for a more seamless guest experience.
"An integrated resort requires a truly integrated system," said Patrick Andres, regional vice president, JAPAC hotels and Food & Beverage, Oracle.
"The functionality and analytics built into OPERA Cloud's property management, sales and events, and MICROS Simphony point-of-sale systems will help staff at the Cinnamon Life Hotel continue to elevate guest experiences while they improve operations."