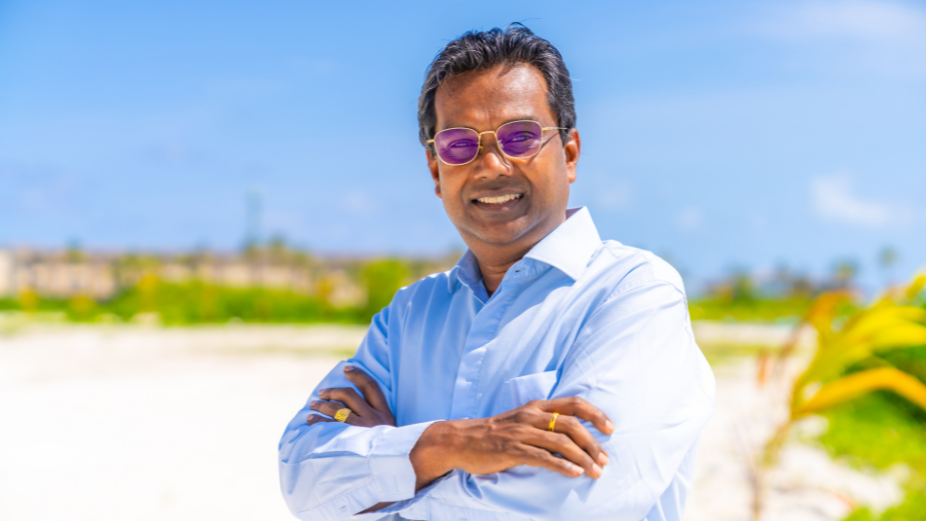 CROSSROADS Maldives has announced the appointment of David Arul Pragasam as the Cluster Director of Sales and Marketing. David brings with him an impressive 30 years of experience in the hospitality and travel trade industry, making him a valuable asset to the team.
David began his career with Mayflower Tours and Travel Co, specializing in groups and international convention groups. He later transitioned to the hospitality industry, working with reputable hotel and resort chains across the Southeast Asia region, including Malaysia, Brunei, Indonesia, and Thailand.
Throughout his career, David has demonstrated strong leadership skills, managing sizable teams and driving revenue growth. His expertise in the hospitality industry is evident from his previous roles, including his most recent position as the Cluster Director of Sales and Marketing at Pan Pacific Hotel Group, where he successfully oversaw the commercial aspects of PARKROYAL Penang Resort and PARKROYAL Langkawi Resort. Under his™ leadership, the resorts achieved remarkable results with a significant increase in room revenue, banquet revenue and overall resort revenue.
Prior to this, David held key leadership positions at renowned hotel chains such as Banyan Tree Hotels & Resorts, Langham Hotels & Resorts, Shangri-La Hotels & Resorts and Abdul Razak Holdings (ARH) Group of Hotels in Brunei. Additionally, David held the position of General Manager at AOS Conventions & Events, where he managed large-scale events and executed hotel contracts for major conferences.
David's skills extend beyond his expertise in sales and marketing. He has a solid foundation in revenue management, digital marketing, crisis management and a strong commitment to continuous learning and development. He holds an MBA in Tourism & Hospitality Management from AIB University Australia, as well as certifications in Hotel Industry Analytics from the American Hotel & Lodging (AHLE) and B2B Digital Marketing from the Malaysia Institute of Management. With David's proven track record of driving revenue growth, his passion for the industry and his leadership skills, we have no doubt that he will excel in his new role at Crossroads